A Wales-based company has transformed a former now-defunct Etihad Airways Airbus A319 cabin into a fully-functional Airbnb unit, complete with two beds, an L-shaped sofa, and a kitchenette.
The fuselage of the A319 now serves as a room and the galley as a kitchen and is run by Apple Camping in Pembrokeshire, UK.
The A319 is named "Arabian Nights", was initially delivered to PrivatAir as D-APAA after being built in Hamburg in April 2003.
The aircraft remained in service with Air Canada and Malta Air before being acquired by Etihad Airways. Etihad Airways acquired the A319 in 2008 and it was given the registration A6-EID.
AIRLIVE TV
Apple Camping, UK says that a two-night stay in the A319 costs £298 ($395). Although it is expensive this is a unique experience for AvGeeks.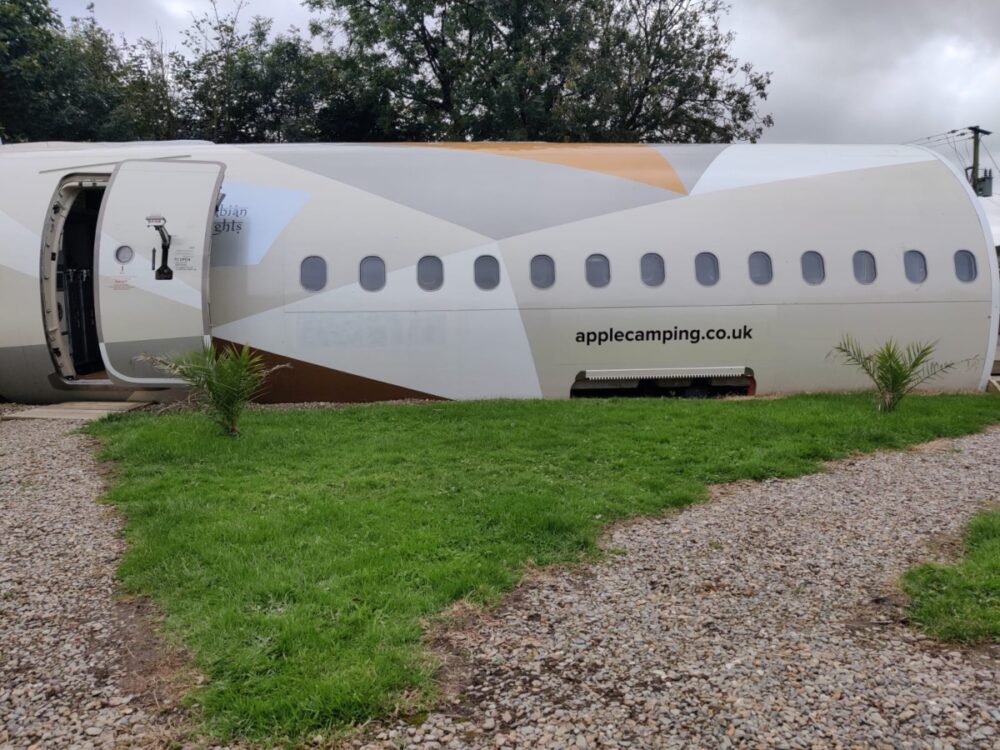 Image Credit: "Apple Camping"