Singapore's Changi Airport on Sunday (Sep 10) closed a runway for about three hours and a plane had to be diverted after an Air China flight caught fire en route from Chengdu in China.
Flight CA403 "encountered smoke in the forward cargo hold and lavatory" around 4pm, the airport said in a Facebook post.
According to the Civil Aviation Authority of Singapore (CAAS), the flight then declared emergency and asked for priority landing.
Its request was granted and the plane landed on Runway 3 at around 4.15pm.
All 146 passengers and nine crew on board were evacuated via the aircraft's emergency slides on runway 20L, and ferried by bus to the terminal, the authorities said.
At about 4.25pm, Airport Emergency Services put out a fire in the left Pratt & Whitney PW1127G engine of the aircraft (reg. B-305J).
CAAS said nine passengers "sustained minor injuries related to smoke inhalation and abrasions during the evacuation process", and have since been attended to.
The aircraft was towed away at about 6pm, and the runway – one of three at Changi Airport – reopened just after 7pm, after checks were done.
Changi Airport earlier said that flight operations might be affected and advised passengers to check its website or app for the latest information on their flights.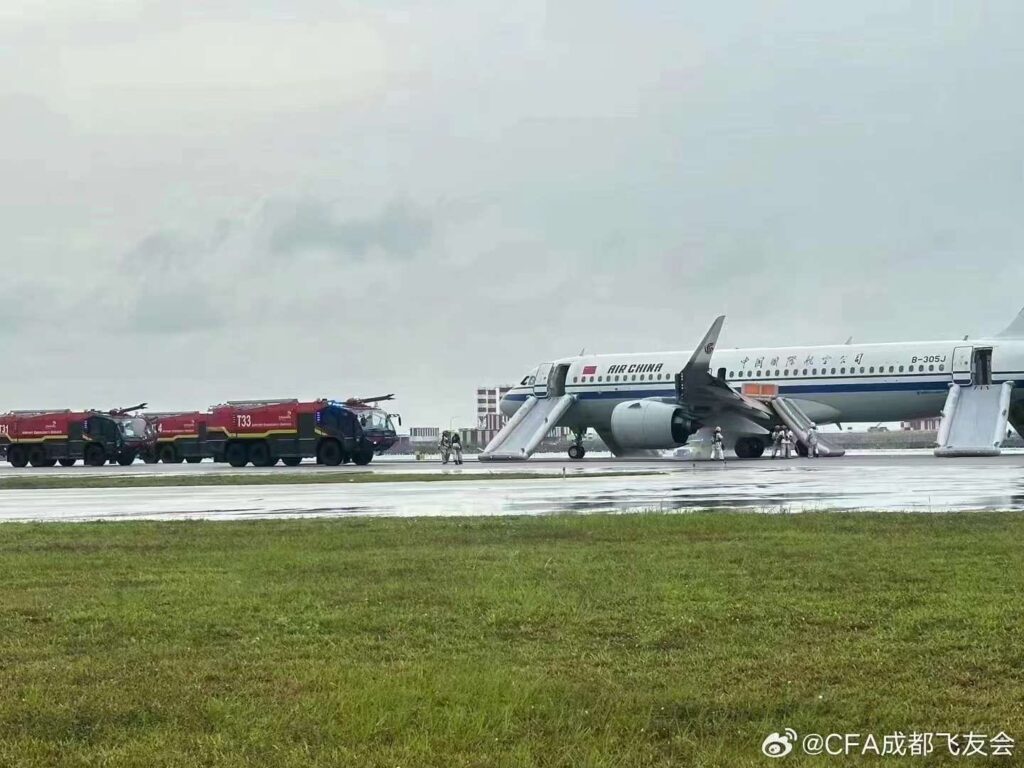 Air China and Changi Airport Group are assisting passengers and crew on CA403, while Singapore's Transport Safety Investigation Bureau is investigating the incident and has contacted its Chinese counterpart to assist.