A bomb threat forced a security operation to be deployed and the passengers to disembark.
The operation was deployed at Ezeiza Airport after a telephone bomb threat to an Aerolíneas Argentinas flight that was due to leave for Miami.
Flight AR1304, which with 270 passengers and 12 crew members should have taken off at 7:35.
However, ground personnel from the company received a threat on their phone associated with the mentioned flight.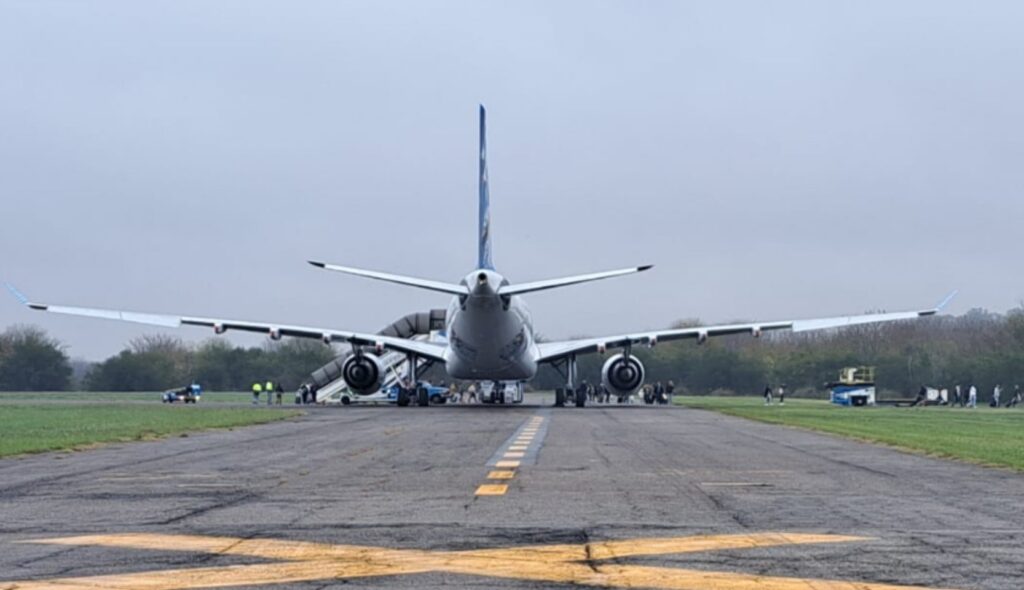 Once the threat was received, the Airport Security Police was immediately informed and the security protocols were activated.
The Airbus A330-200 (reg. LV-FVH) was moved to a security area for inspection. The passengers and crew were disembarked.
After the search, it was found that it was a false alarm, so the aircraft was released so that it could continue with the scheduled trip.
Company sources indicated that the flight was rescheduled for 3:00 p.m., taking into account the times required to move the aircraft again for boarding, preparation and loading of new catering.