An accident on March 31 in Guarulhos involved a Sky Chefs truck, which was completely destroyed and almost hit a British Airways Airbus A350-1000.
The Airbus 350K (reg. G-XWBC) had just arrived from London on flight #BA247. A catering truck from LSG Sky Chefs, from the Lufthansa group, was going to dock the aircraft but the vehicle suffered a technical problem.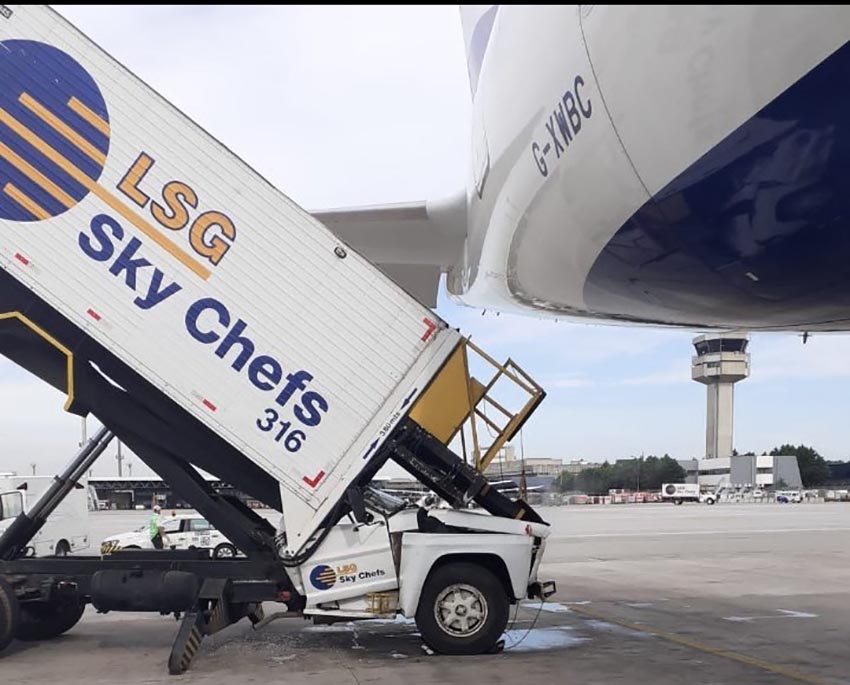 A part of the hydraulic system, which lifts the container to the height of the aircraft, broke down and collapsed, throwing the container over the cabin of the Ford truck.
Aeroporto de Guarulhos, caminhão do "catering" cedeu durante abastecimento #SBGR
Espero que estejam todos bem ,sem informação sobre o estado de saúde dos operadores do caminhão pic.twitter.com/C0A7GKBasZ

— Aeronauta na Labuta (@EPICSKY11) March 31, 2023
The vehicle narrowly missed hitting the aircraft, but the cabin was badly destroyed.
AIRLIVE TV
There is no information about victims so far, but normally when lifting the container, the driver stays with the assistant inside the container and not in the cabin.