One of the runways has been closed at Amsterdam Airport after a Delta flight landed short of runway.
Today, Delta Airlines flight inbound to Amsterdam from Detroit touched down short of runway 22 (Schiphols shortest runway) damaging several runway lights.
The flight #DL134 was on approach for runway 22, when both the main landing gears touched down short of the runway threshold, closing the runway for around an hour for repair works.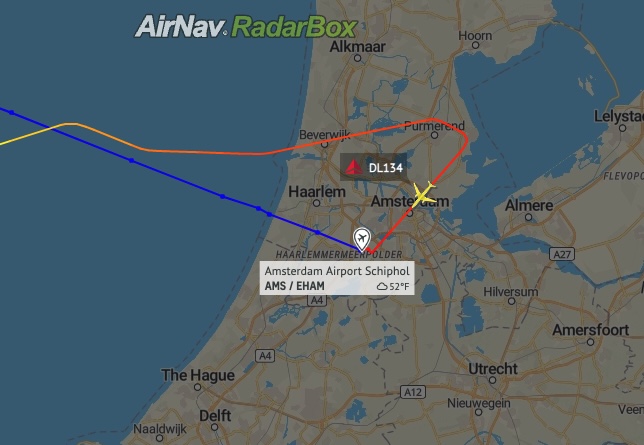 The Airbus A330 – reg. N802NW – managed to taxi to the gate without further incident but is still on the ground at Amsterdam.
The outbound flight to Boston DL259 has been cancelled.