Eleven people were seriously injured when a flight to Hawaii was rocked by severe turbulence about 30 minutes outside Honolulu.
Twenty people who were on a Hawaiian Airlines flight near Honolulu suffered significant injuries when the jetliner bucked violently in a patch of turbulent air Sunday, officials said.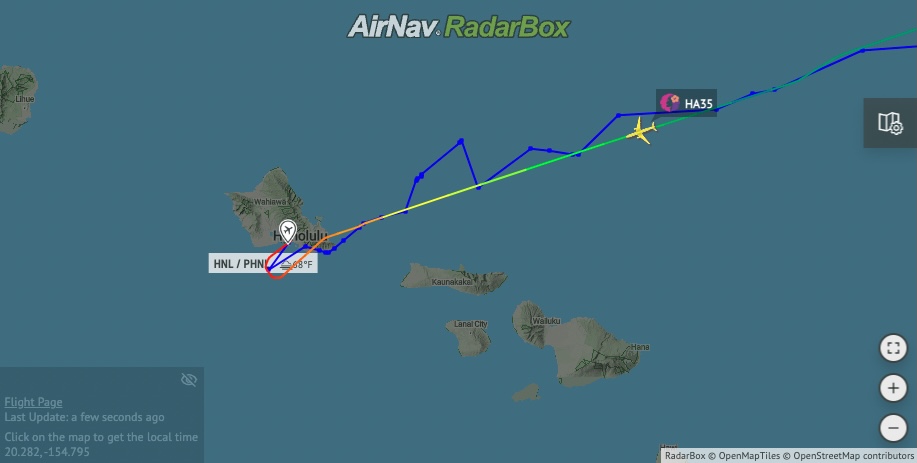 Flight 35 from Phoenix, an Airbus A330, was roughly 30 minutes from its destination, Daniel K. Inouye International Airport, when it struck the unstable and unexpected patch about 10:35 a.m., the Federal Aviation Administration said in a statement.
NTSB is investigating the Dec. 18 air turbulence incident on the Hawaiian Airlines flight from Phoenix to Honolulu which resulted in serious injuries.

— NTSB Newsroom (@NTSB_Newsroom) December 19, 2022
Nine others were transported in a stable condition, the Honolulu Emergency Medical Services said in a statement.
The aircraft was at capacity, with 278 passengers, eight flight attendants and two pilots on board, when the incident shook it enough to damage interior panels and cause head injuries for multiple people, Hawaiian Airlines officials said.