The emergency slide of upper desk of an Emirate A380 was accidentally deployed at Manchester Airport.
This morning, the emergency slide of an Emirates Airbus A380 was accidentally deployed shortly after the flight #EK21 arrived at Manchester Airport.
According to reports, the mistake has been made by an air steward. The return flight #EK22 has been delayed.
The aircraft involved in the incident is the Airbus A380 (reg. A6-EUN), which landed in Manchester just before 8am local time.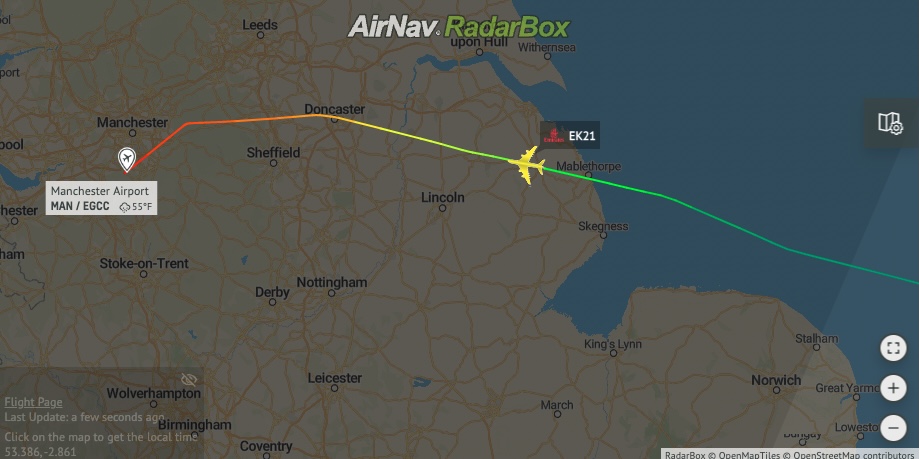 EK17, which is the lunchtime service, is currently on approach to Manchester Airport at this present time. However,
Manchester airport received another Emirates A380 at lunch time. We still don't know if it is related but the return flight #EK18 is also delayed.
In a statement, the airline said: "Affected passengers are being provided with assistance, and will be re-accommodated on a replacement aircraft due to depart from Manchester on 20th December at 6 am".
Emergency slides deploy in just few seconds and once  it starts, there is no way to stop it.
The same incident happened to a Virgin Atlantic 747-400 at Manchester airport on feb 2020.