On 30th November, an EVA Air Boeing 777 skidded off an icy part of the taxiway at Vancouver Airport and ended up stuck in the mud.
The Boeing 777-300ER with registration B-16707 was operating flight BR10 from Taipei, Taiwan to Vancouver, Canada. However, due to heavy snow and low visibility in Vancouver, the aircraft skidded off the icy part of the taxiway M5.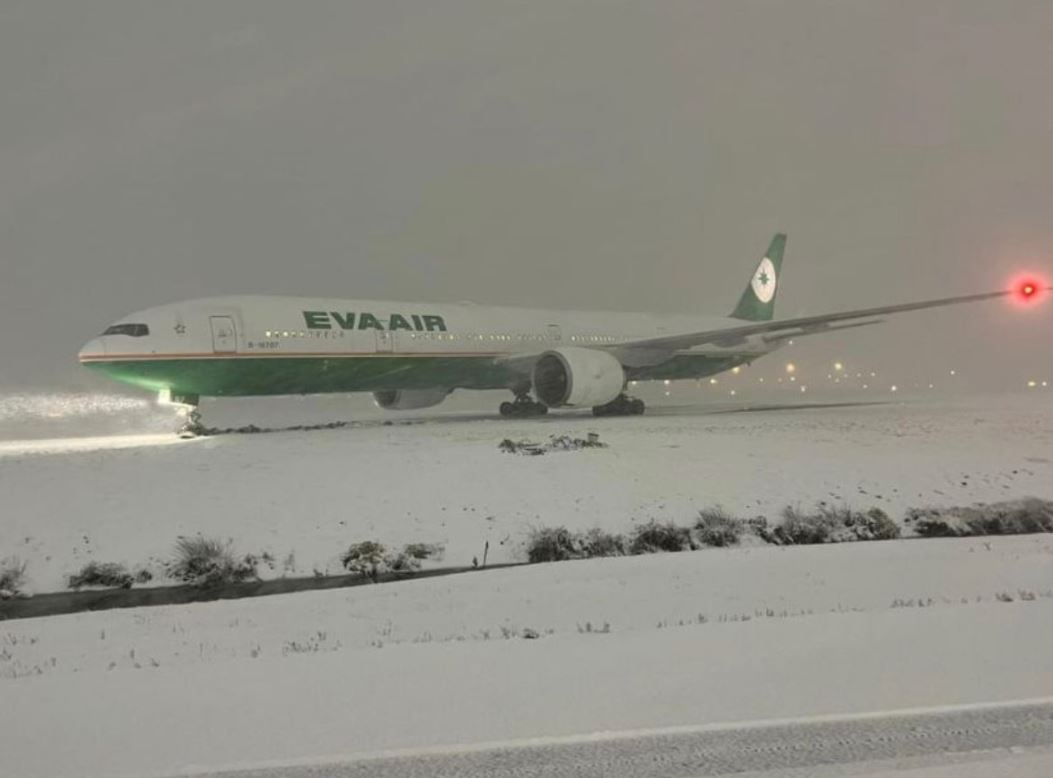 After skidding the taxiway, the aircraft's nosegear got stuck in the mud adjacent to the taxiway. At that moment, snowfall hindered the air traffic. No one was injured in the incident and the aircraft didn't sustain damage.
Eva Air confirmed the incident saying, "Our company's Taipei-Vancouver flight BR10 landed safely at 18:42 local time on November 29. The visibility was poor due to the heavy snow in the area. The nose wheel of the aircraft deviated from the taxiway surface, but both the crew and the plane were safe."
Image via Twitter