An Alaska Airlines returned to Seattle-Tacoma Airport shortly after takeoff.
An Alaska Airlines flight headed for San Diego returned to Seattle-Tacoma International Airport (KSEA) shortly after takeoff because of an "unusual vibration" coming from the left side of the plane.
Lmao, no one gonna talk about this or is Twitter's algorithm giving me the runaround?

Alaska Airlines 588 had some sort of uh…loss of cowling on its number 1 engine, landed safely in SEA

Glad to see everyone's ok! pic.twitter.com/WXuwNf3w3K

— aspin the askal (@asminnow) August 23, 2022
The cowling of its left engine #1 came loose and ripped off during takeoff.
A spokesperson said Flight 558 returned to the airport and landed safely Monday morning.
There were 176 customers and six crew members onboard.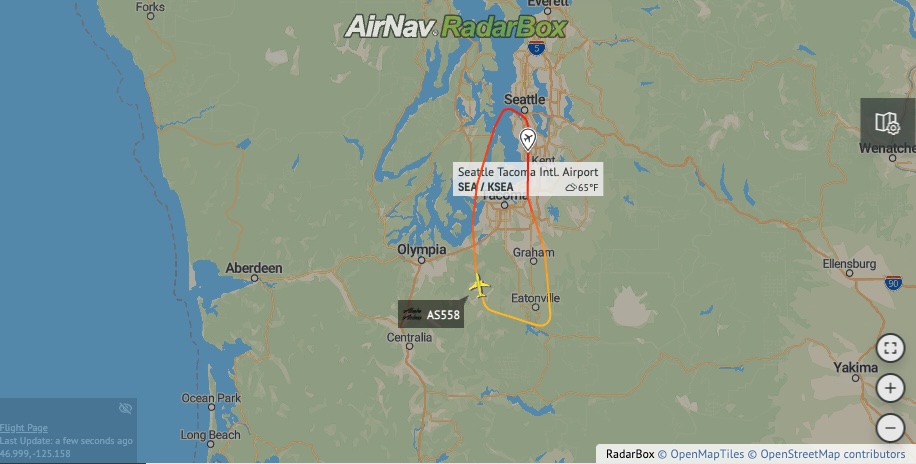 The Alaska flight #AS558 departed on runway 16L, declared an emergency and returned to land 25 min later on the same runway.
Runway 16L was closed to remove the debris.
The aircraft, a 3-year-old Boeing 737-900ER (reg. N293AK), was taken out of service while Alaska's safety team investigates.
Customers were rebooked on another flight for San Diego which was scheduled to arrive about 90 minutes late.