A British tourist is being hailed for restraining a woman on a Jet2 flight from Larnaca to Manchester this week after she ran in her underwear through the plane and tried twice to break into the cockpit while shouting 'Allahu Akbar'.
A father-of-three Phillip O'Brien, 35, who was travelling with his family on the flight on Tuesday, had managed to restrain the woman when the crew could not as he had previous work experience in security.
The report said the woman had seemed to suggest during her rampage that she had explosives on board, and also asked the children she was with if they were 'ready to die'.
She also told the terrified passengers and staff that her parents were members of terror group ISIS.
The Mail quoted O'Brien saying "everyone was sh*****g themselves". He then asked a crew member why no one was restraining the woman and was told they were unable, so he offered.
O 'Brien said he asked the woman why she was saying such things and he claimed she replied: 'If I didn't there's going to be an explosion and everybody is going to die.'
O'Brien, got the woman, believed to be in her thirties, in a hold and helped crew members secure her in a chair.
The pilot diverted the Jet2 flight #LS944 to Paris and the woman was led away.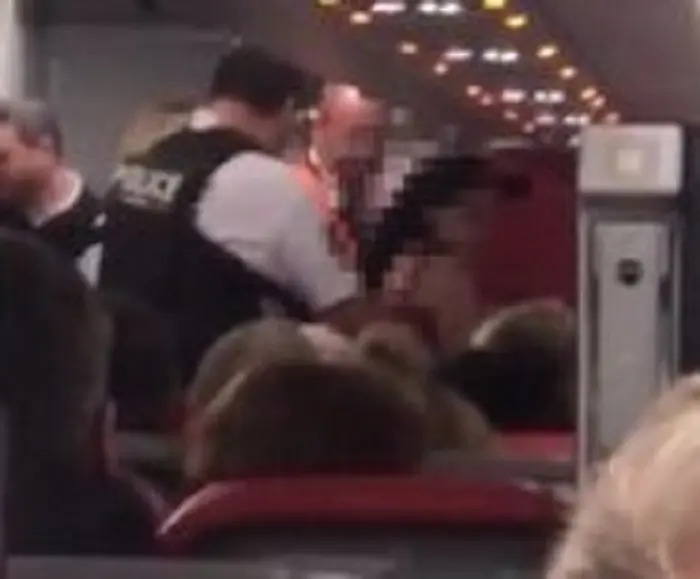 O 'Brien said: "Everything was normal and then shortly after take-off a woman walked up the aisle naked and banged on the cockpit door shouting 'Allahu Akbar'," he told the Mirror.
"When the woman went to the cockpit again I took control, took her to the ground and at that point the pilot did an emergency landing to Paris."