An Antonov aircraft has crashed on Saturday night west of Kavala, in the Paleochori area of ​​the Pangai municipality – Greece.
According to local media, a search and rescue operation has already begun, a Meridian Air Cargo An-12, which was on a route from Serbia to Jordan, transporting military material, which is why multiple explosions are heard.
UPDATE Experts are trying to determine what kind of cargo the Antonov An-12 which has crashed in Greece was carrying.

UPDATE Local officials said 15 firefighters and seven fire engines had been deployed to the crash site but that they could not approach because of the ongoing explosions.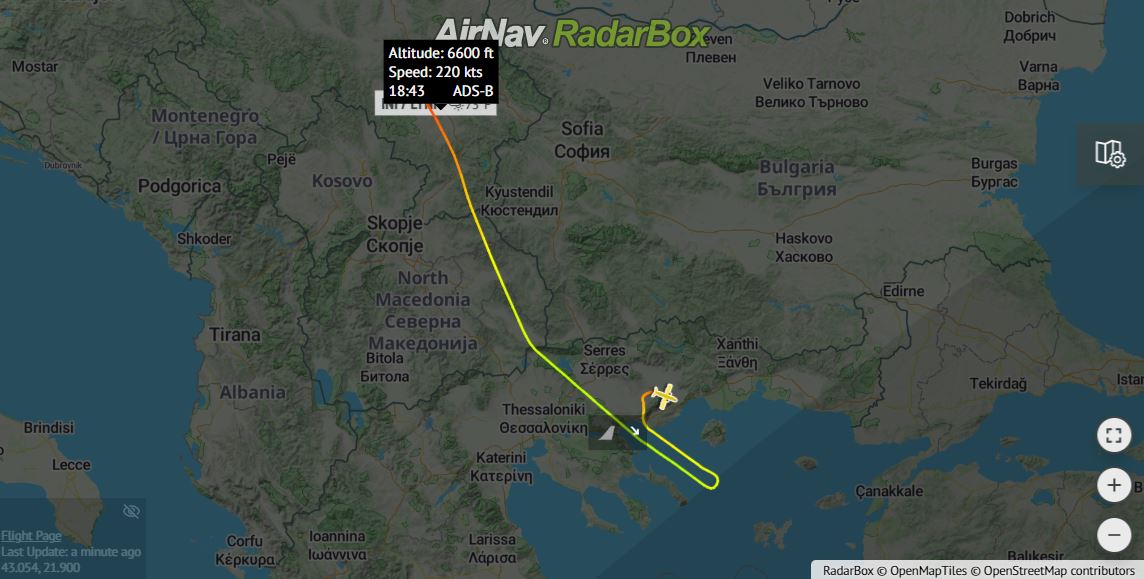 The last trace was given 10 nautical miles west of Kavala, while the aircraft (reg. UR-CIC) has fallen on the slope between Paleochori and Antiphilippi.
#καβαλα#Φωτια_τωρα pic.twitter.com/uKxxplkgfT

— Εγώ ο Απαισιότατος (@egwapaisiotatos) July 16, 2022
The pilot requested an emergency landing, as he reported failure of one of his four engines.
AIRLIVE TV
Testimonies of residents in Paleochori Kavala describe a crash in the area, while they say that explosions are heard.
According to the local media, explosions are heard and there is a general power outage in the surrounding settlements, after it cut power cables when it fell.
https://twitter.com/CotamFleet/status/1548415323765817344
Five ambulances are rushing to the scene. The hospitals of Kavala and Papageorgiou in Thessaloniki are on standby.