A Qatar Airways Boeing 777-300 was forced to make an evasive maneuver to avoid a hot air-balloon on final approach to Sao Paulo.
The flight #QR779 from Doha to São Paulo, Brazil was forced to make an evasive maneuver on final approach when an unmanned hot air-balloon drifted into the flight path.
Earlier today, a Boeing 777 of Qatar Airways (Reg. A7-BEV), avoided a small balloon while on final approach to Guarulhos Airport, in São Paulo, #Brazil. The jetliner was able to land without any problems. (Photo by Rafael Freitas.) pic.twitter.com/Hi4w4Z7Qou

— The Latin American Aviation Historical Society (@The_LAAHS) July 4, 2022
The Boeing 777-300 (reg. A7-BEV) landed safely.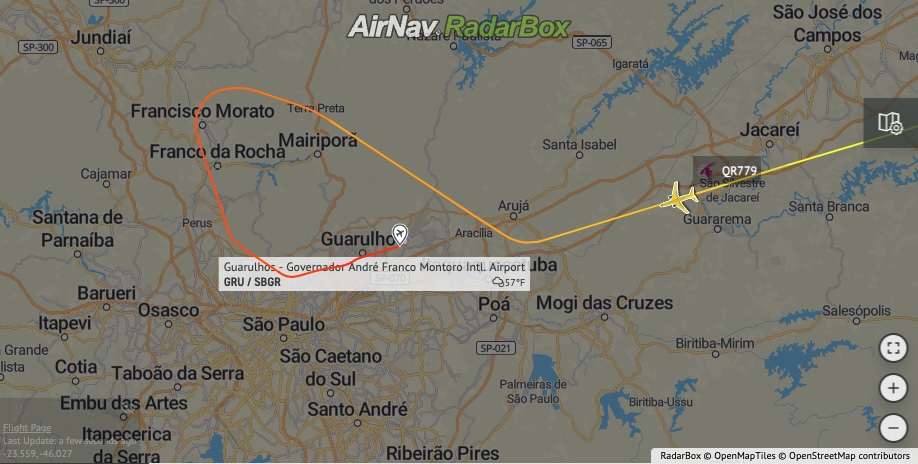 More on aeroin.net
AIRLIVE TV