A Condor plane that took off at noon this Friday from Lanzarote airport has suffered a suffered a compressor stall, which has forced it to make an emergency landing in Fuerteventura.
The Boeing 757-300 (reg. D-ABOB) was heading to Hamburg, Germany, but has been diverted to the neighbouring island after the flames were detected after takeoff, as reported by the Emergency and Security Consortium.
Flight #DE1439 safely landed on runway 01 at Fuerteventura, 34 minutes after it took off from runway 03 at the neighboring Island Airport.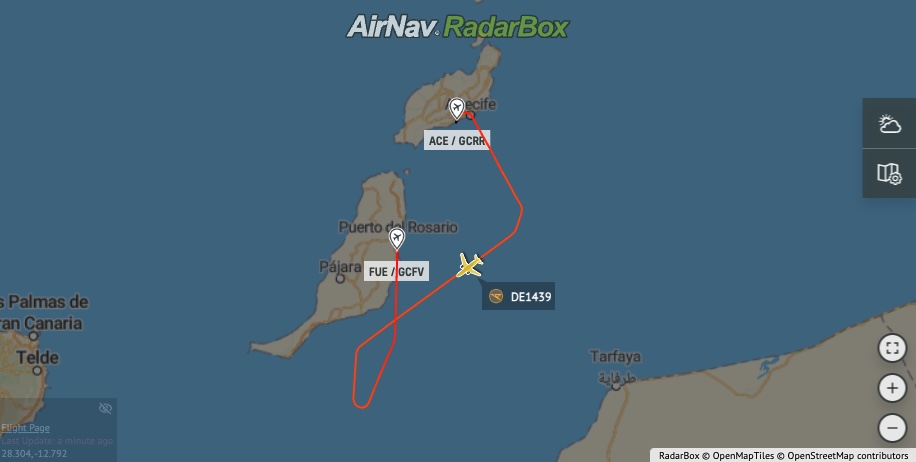 The German tourists will have to stay at least a few more hours in the Canary Islands, after the scare in, but with the peace of mind that finally nothing happened.