A Boeing 777-300ER suffered an engine problem on departure from Los Angeles LAX.
Japan Airlines flight #JL15 to Tokyo Haneda experienced an issue with engine #2.
Well you don't see this every day. Japan Airlines flight 15, a Boeing 777-300ER, had an engine malfunction on departure from LAX on Friday afternoon. It circled around and landed safely back at LAX about 45 minutes later. #JAL15 #JA740J #JL15 pic.twitter.com/lMggHOnWKR

— Glenn Beltz (@gb0n) October 16, 2021
The Boeing 777-300ER took off at 2.33pm local time from runway 25R on Friday October 15th.
The crew decided to circle for about 30 mins, holding 6,000ft in order to burn/dump fuel.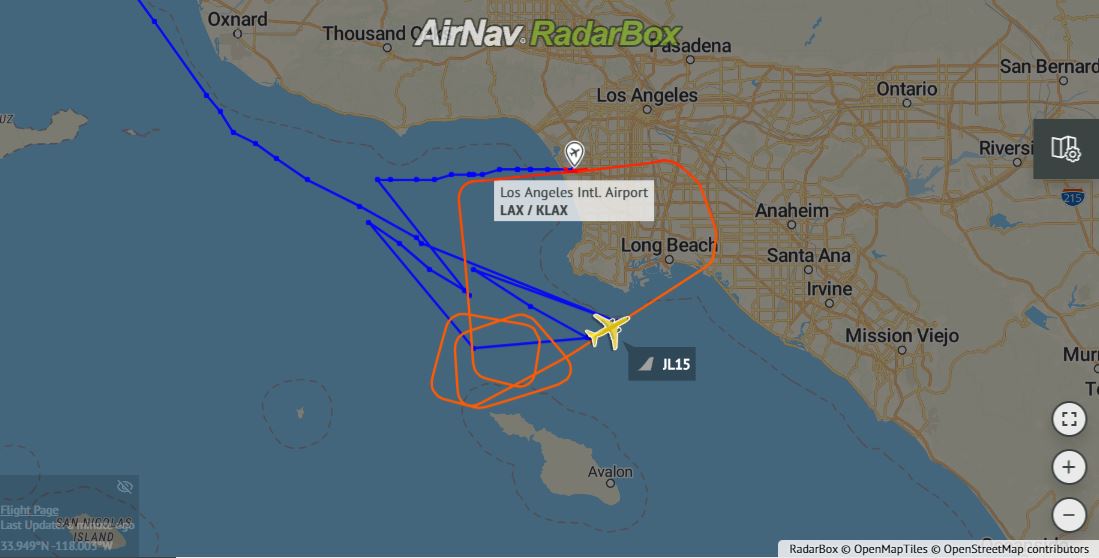 The aircraft (reg. JA740J) landed safely back at LAX runway 25L about 45 minutes later.