Firefighters and Milan police at work in via Marignano, near the San Donato metro station, for a plane carrying six people crashed at 1pm.
The people on board, six passengers and two crew, all died. From the first information the passengers were French: it was a private flight from Linate to Olbia. There was also a child.
https://twitter.com/edoardotwitta/status/1444621694136688641
The aircraft fell on an empty building under renovation, used as offices and parking for buses.
Authorities said: "The death of all 6 people on board the aircraft is confirmed. At the moment, the verification operations of any others involved are in progress".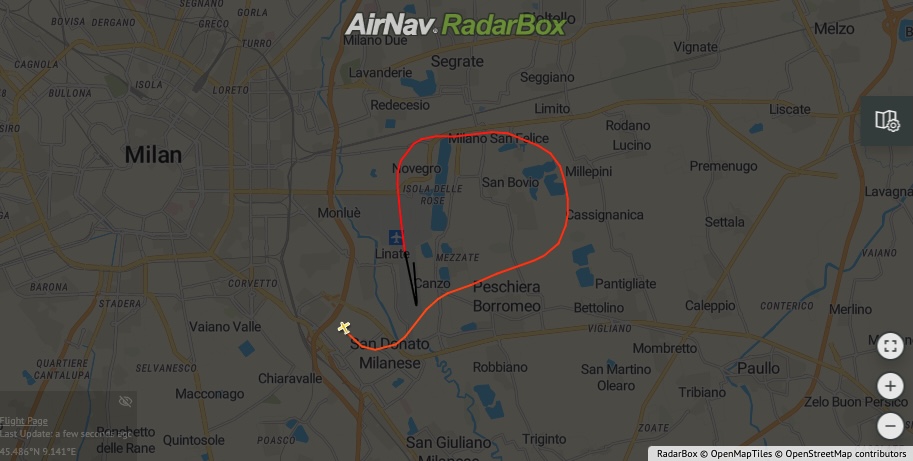 The plane crashed in Milan would be a PC-12 (reg. YR-PDV). It is an executive, single-engine, low-wing monoplane aircraft, designed and manufactured by the Swiss aeronautical company Pilatus Aircraft.