Alaska Airlines Embraer 170 declared an emergency inbound Seattle.
The flight Alaska Airlines #OO3466 – on behalf of Skywest Airlines – has declared an emergency 8 mins from Seattle on Tuesday 27 July 2021.
The flight departed from Palm Springs at 13.45 to Seattle. But few mins from landing, pilots of the Embraer 170-200LR (reg. N405SY) were forced the deply the RAT after the lost of all electrical power.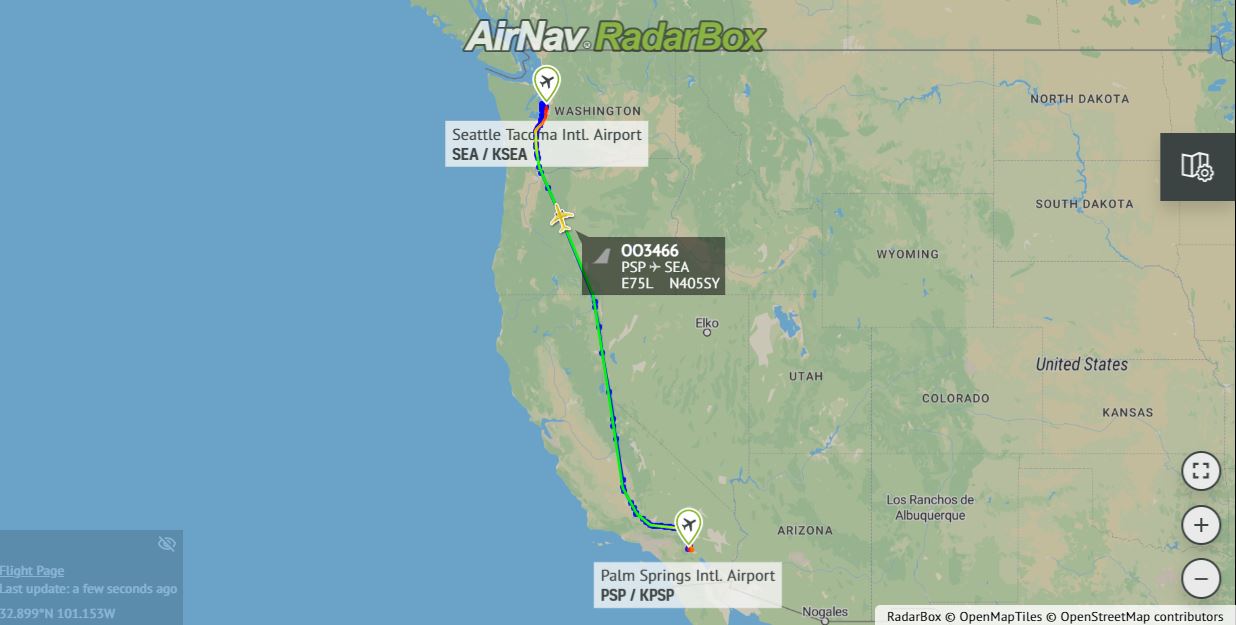 A ram air turbine (RAT) is a small wind turbine that is connected to a hydraulic pump, or electrical generator, installed in an aircraft and used as a power source. It generates power from the airstream by ram pressure due to the speed of the aircraft.
AIRLIVE TV
However, the Embraer 170-200LR performed the flight #AS3343 the next day, 24 hours after the incident.