A United Parcel Service (UPS) Boeing 747 freighter was forced to return to Hong Kong International Airport after one of the engines malfunctioned.
The Boeing 747-8, with registration N624UP, departed Hong Kong at 12:16 local time as flight 5X-3 bound to Dubai International Airport. The crew members reportedly received a fire warning after one of the engines exceeded the limits during the initial climb.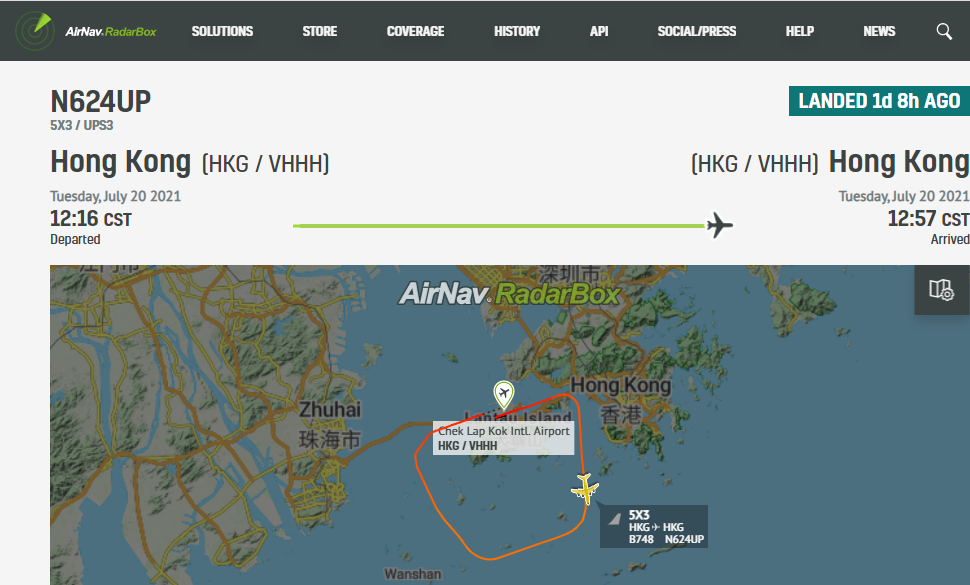 The aircraft was climbing out of Hong Kong when the control tower received a notice that the UPS flight have to make an emergency return due to engine malfunction. The airport made an emergency alert and sent multiple fire trucks to assist on landing.
The crew stopped the climb and returned to Hong Kong for a safe landing on the north runway some 15 minutes after departure from the same runway. The fire trucks sprayed water and foam to put out the fire on one of the engines.
AIRLIVE TV
UPS @BoeingAirplanes 747 Cargo, Engine Fire after takeoff Hong Kong. Returned. @SafetyMatters6 pic.twitter.com/OzOTX4M5VT

— Amit Singh (@flyingamit) July 21, 2021