Sri Lankan Airbus A330 en route to Colombo was diverted to the south Indian city of Thiruvananthapuram for a technical stop.
The Airbus A330-300, with registration 4R-ALR, was operating flight UL-504 from London Heathrow Airport to Bandaranaike International Airport in Colombo on Tuesday, July 6th.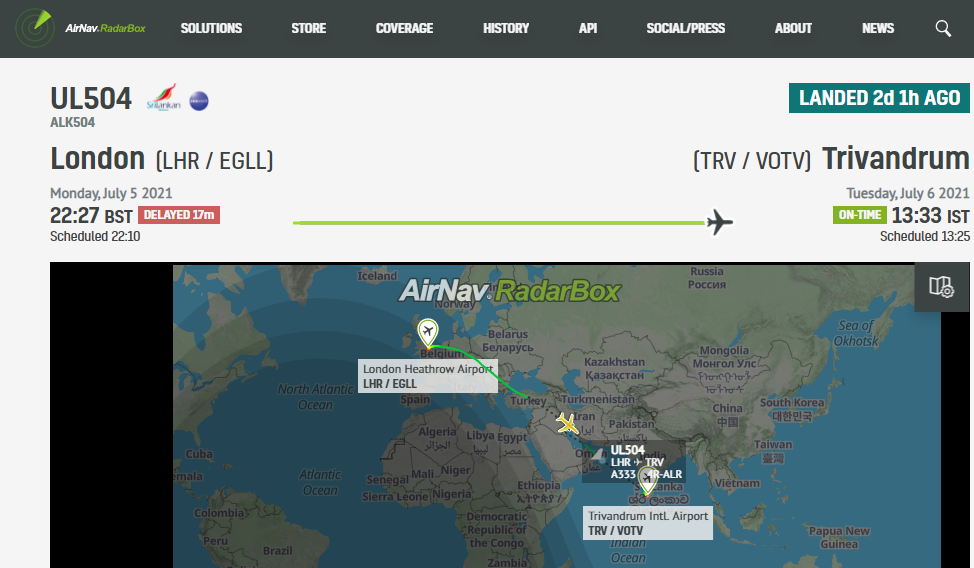 The pilots decided to refuel in Thiruvananthapuram as an additional precaution, even though it had sufficient fuel to land back in Colombo. The airline clarified that the flight took a longer flight path after the Kuwait Air Traffic Control denied entry into their airspace as their primary radar was unserviceable.
As a result, the flight took a longer route avoiding Kuwait airspace. The flight was carrying the Men's national cricket team back home after their game in England.
AIRLIVE TV
The A330 landed in Thiruvananthapuram for a technical stop at 13:13 local time, having departed Heathrow at 22:10 local. After refuelling, the aircraft left Thiruvananthapuram at 14:50 local time-bound to Colombo.