A Singapore Airlines flight from Copenhagen to Singapore Changi was forced to divert to Moscow after a crew member had a "hypertensive crisis" or a stroke.
The Airbus A350-900, with registration 9V-SMO, departed Copenhagen at 13:37 local time as flight SQ351 on Saturday and was scheduled to arrive at Changi Airport at 06:20 local time the following day.
However, after the cabin crew was taken ill, the pilots requested a landing at Moscow's Domodedovo Airport. The pilots requested for the emergency landing at around 18:00 local time and landed in Moscow after three hours and 23 minutes of flight time.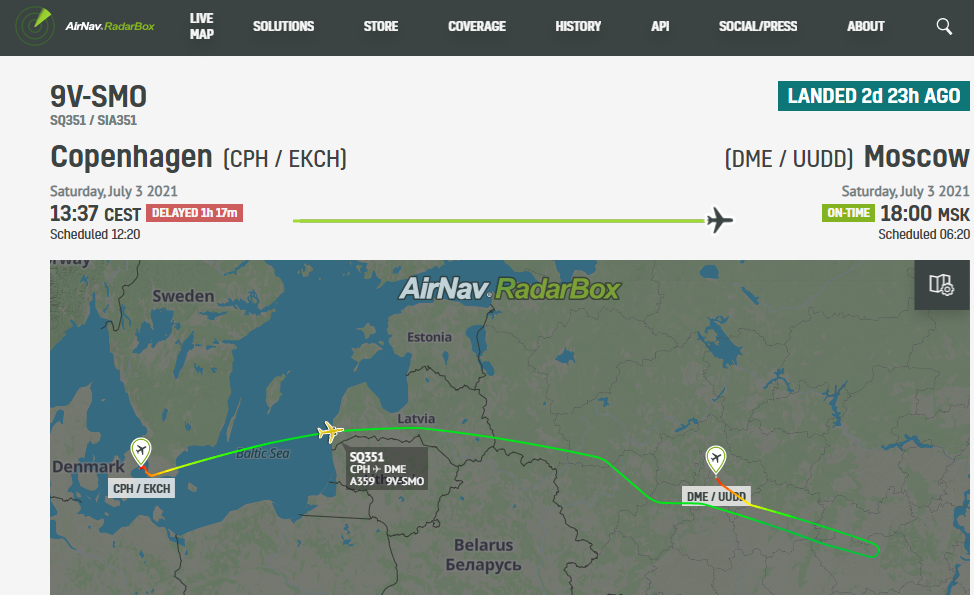 After leaving the crew member in Russia, the aircraft departed from Moscow at 20:01 later the same day and arrived at Changi Airport at 10:46 local time on Sunday.
AIRLIVE TV
The crew member was met by a medical team and was later taken straight to a nearby hospital, where doctors assessed him.
According to an airline spokesperson, he was discharged after his condition stabilised, and the airline has made all necessary arrangements to fly him back to Singapore.