The Transportation Safety Board of Canada (TSB) released an investigation report of the Air Inuit DHC-8-314 hard landing and tailstrike incident in January 2020.
On 20 January 2020, the DHC-8-314 operated by Air Inuit, with registration C-GXAI, was conducting a flight from Quebec-Jean Lesage Airport, to Schefferville Airport, with 45 people on board including three crew members.
During the landing, the aft fuselage struck the runway as the wheels touched down on Runway 35. The aircraft then taxied to the terminal to disembark the passengers. Although no injuries were reported, the aircraft sustained substantial damage.
In this newly released report, the TSB found that the incident took place due to an unstable approach. This investigation was carried out to advance transportation safety.
AIRLIVE TV
The TSB investigation found that the crew forgot to perform the descent checklist and realized this at an inopportune time while the captain was providing a position report.
The captain stated that he could continue the approach below 500 feet above aerodrome elevation, even though the aircraft had not been fully configured for the landing.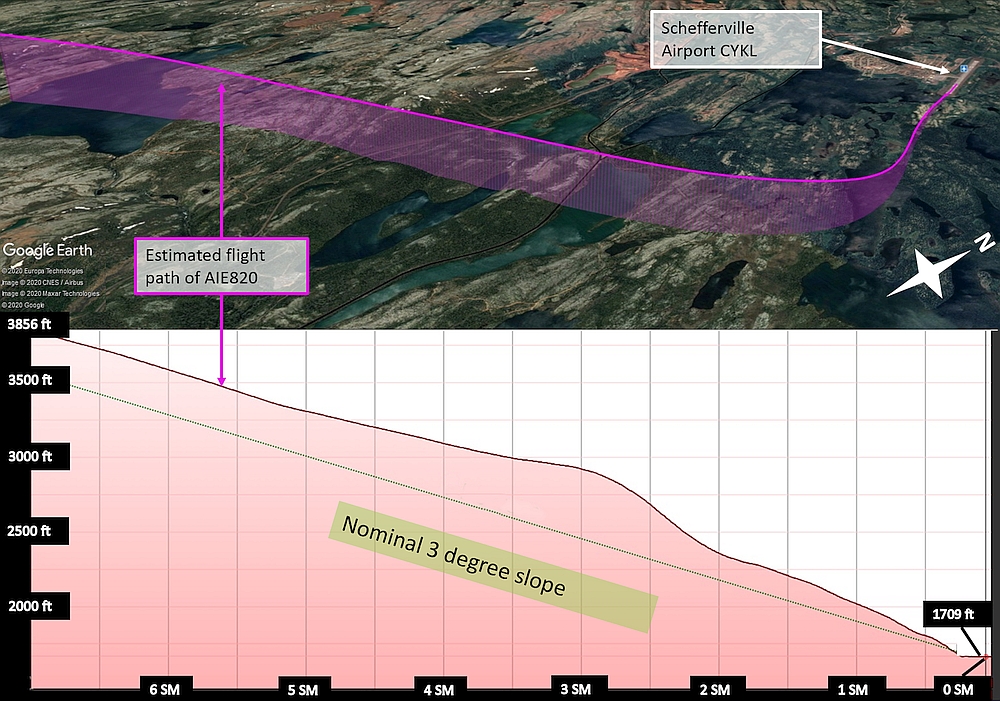 He continued the approach but didn't notice that it was unstable. This led to increasing the pitch attitude during the flare, combined with the hard landing, resulting in the aft fuselage striking the runway, causing substantial damage to the aircraft.
Following this incident, Air Inuit took several safety actions, including the revision of its standard operating procedures (SOPs) to improve guidelines on several subjects.
Source: "Transportation Safety Board of Canada (TSB)"