A suspected open door forced a British Airways Boeing 777 to return to London Heathrow.
The British Airways #BA277 to Hyderabad entered a holding pattern after departure from London Heathrow at 6,000 feet.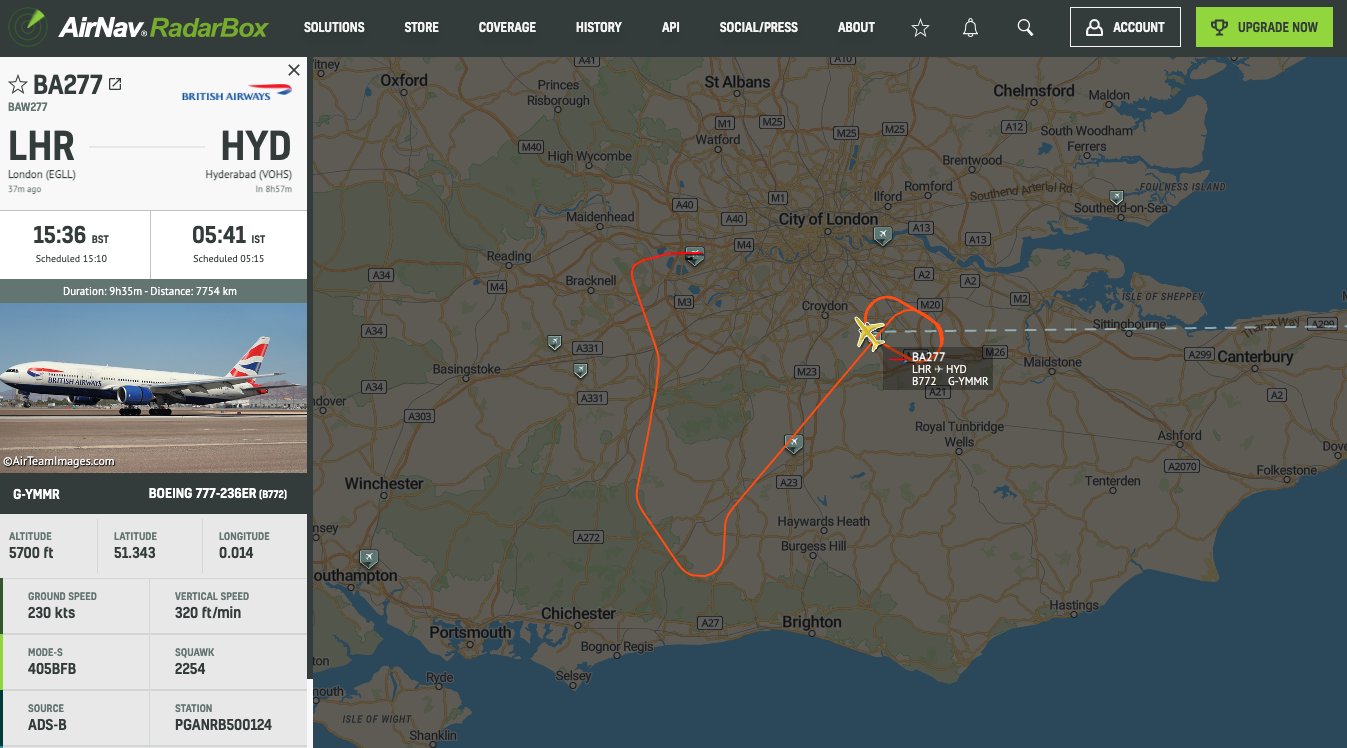 The crew reported to ATC that aircraft systems indicated the rear cargo door was open.
The Boeing 777-200ER returned to Heathrow almost 2 hours later.
AIRLIVE TV