The flight #UA328 was forced to return to Denver after the right hand engine suffered an incident.
An United Airlines Boeing 777-200 experienced a serious failure of engine #2 after take-off from Denver Intl Airport (KDEN).
The flight #UA328 to Honolulu took off at 20.05UTC from Denver and was forced to return for an emergency landing.
Large engine parts fell into Broomfield neighborhood.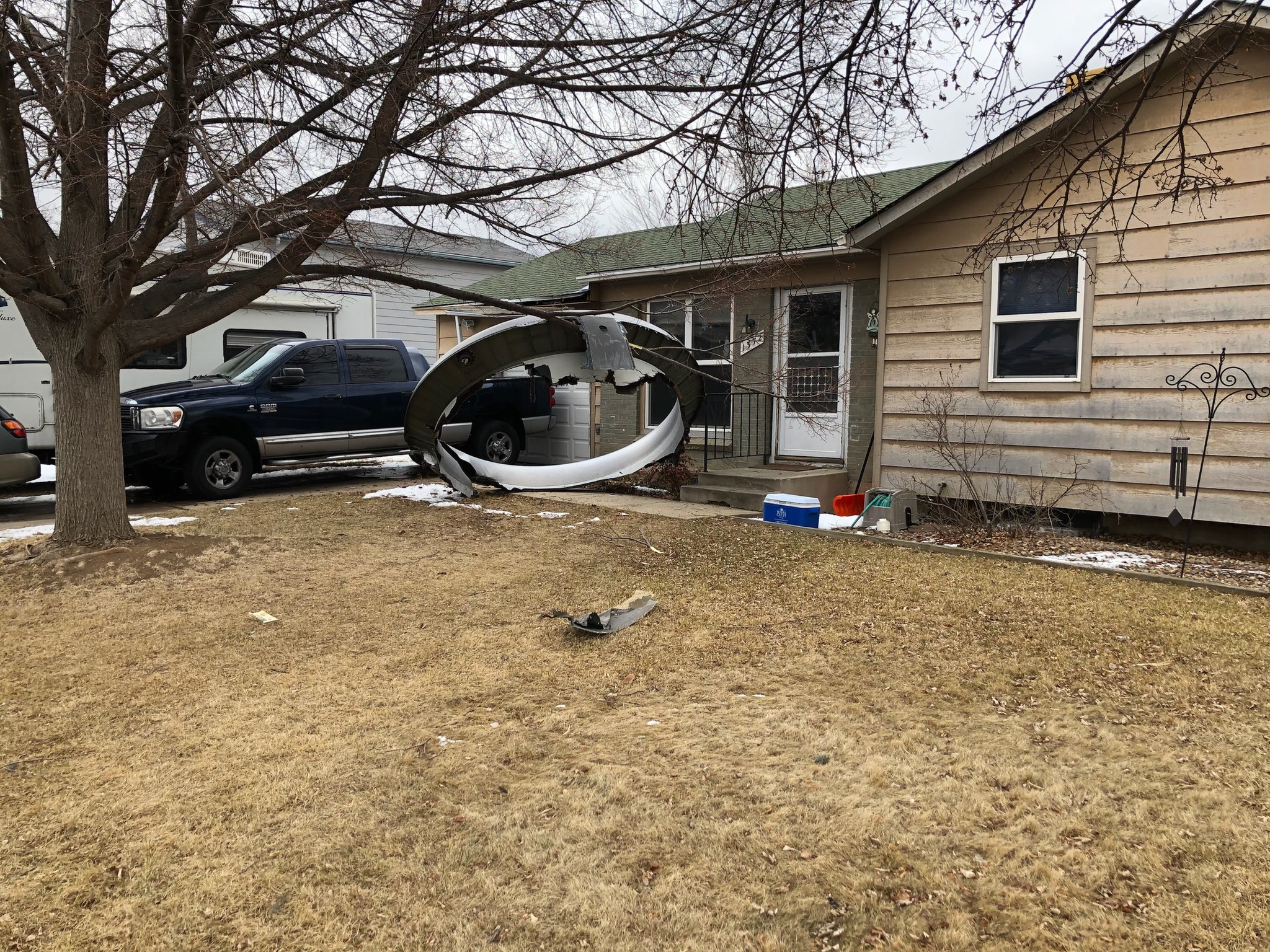 The aircraft involved is a Boeing 777-200 (reg N772UA) built in 1994 and powered by PW4000 engines.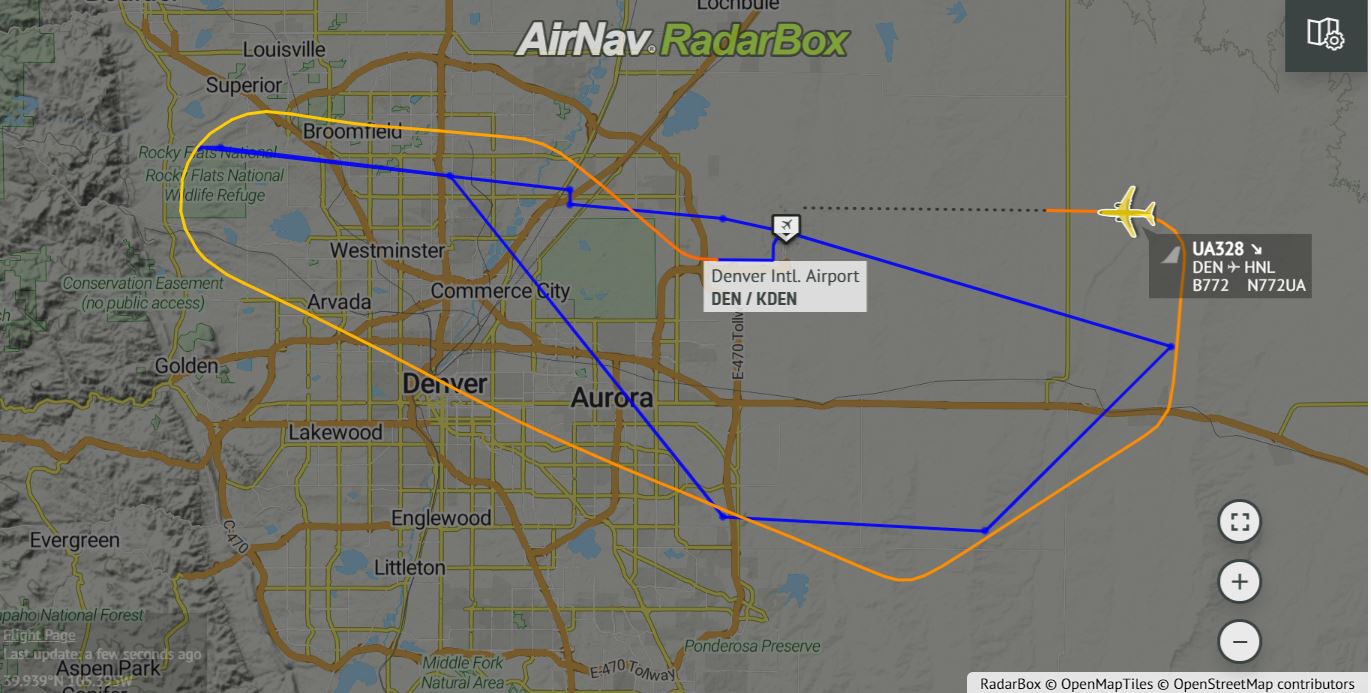 https://www.radarbox.com/data/flights/UA328/1536836679/log
The Boeing 777-200 landed safely at Denver Intl Airport 30 minutes later.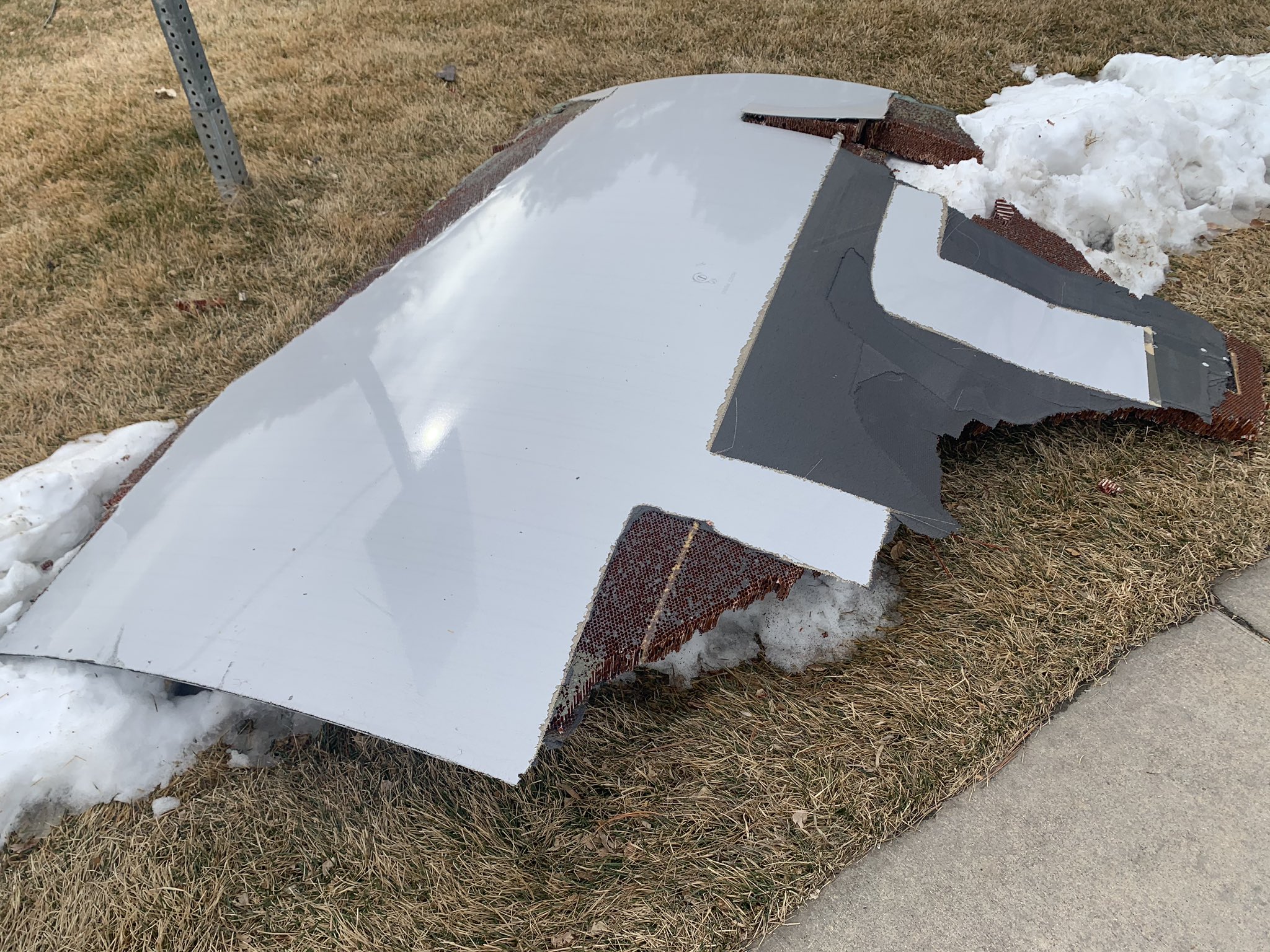 Additional debris scattered across turf field at Commons Park.
@broomfieldnews @BroomfieldPD @9NEWS we were at the dog park when we heard the loud boom from the airplane and pieces of the plane started falling pic.twitter.com/9nRg3UgUmV

— Claire Armstrong (@BAREESTHETICSCO) February 20, 2021
Pedestrians filmed the falling engine parts impacting the nearby soccer field.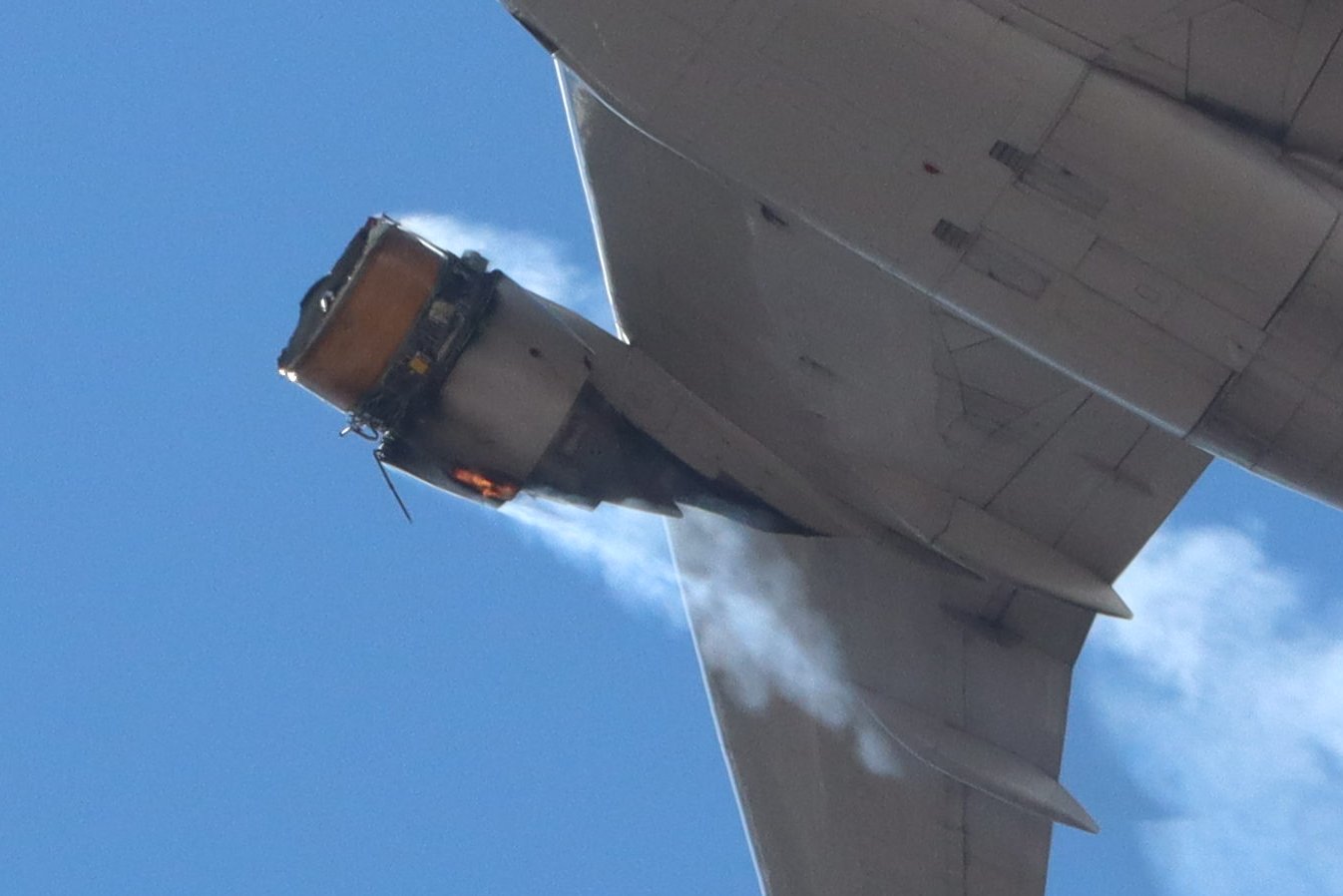 Incredible photo by Hayden Smith of UA328 suffering an engine failure shortly after departing Denver.