A Lufthansa Boeing 747-8 made a lucky escape from a tug fire near the aircraft at Ezeiza Airport in Argentina.
The Boeing 747-8 was preparing to perform Lufthansa flight #LH511 from Ezeiza (EZE/SAEZ) to Frankfurt (FRA/EDDF) when the tug caught fire.
https://twitter.com/SteffenA380/status/1345818274878074881
The aircraft (reg. D-ABYP) didn't suffer damages but the flight has been delayed 1h30.
AIRLIVE TV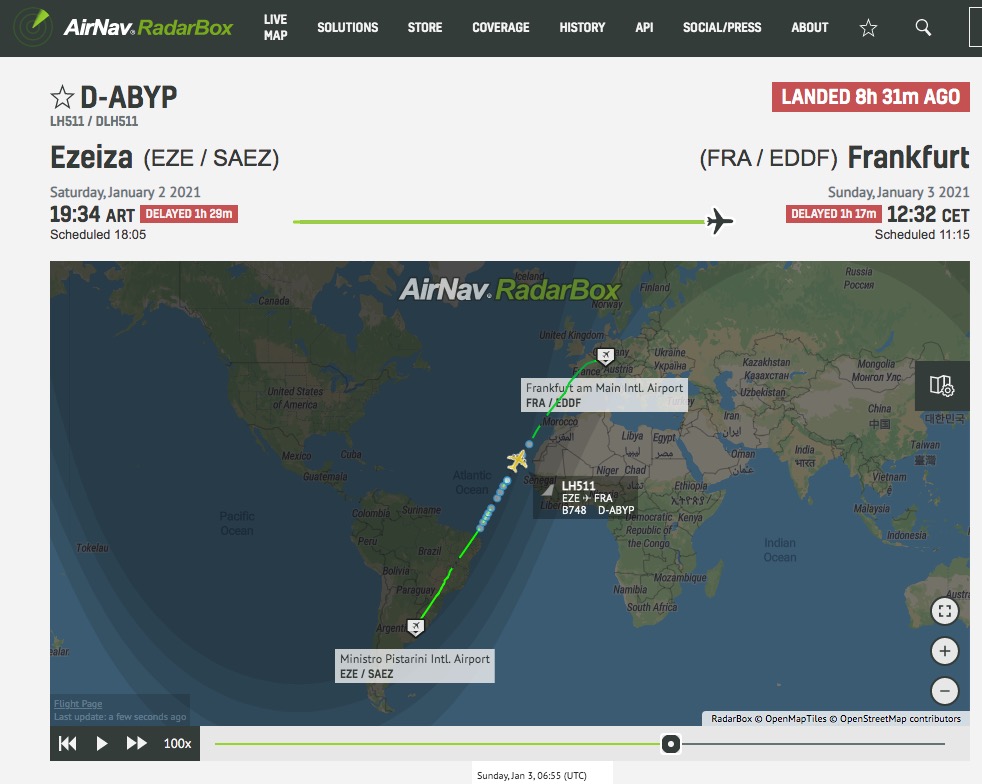 The flight arrived Sunday at 12:32 in Frankfurt.