A US flight was delayed after a man, his travelling companion and his service dog forced open the emergency exit and used the evacuation slide to leave the plane.
Delta flight 462 was taxiing and preparing to depart La Guardia Airport in New York on 21 December when the unnamed passengers decided they no longer wanted to fly.
As the crew readied the aircraft for departure to Atlanta, Georgia, the man stood up and told a flight attendant that he had post-traumatic stress disorder, according to a fellow passenger.
Brian Plummer told the New York Times he had overheard the man say, "If I sit down, I'll freak out," after the flight attendant asked him to take his seat.
AIRLIVE TV
He was asked again and refused, walking to the front of the plane, where Mr Plummer could no longer see him.
The aircraft came to a stop shortly after, and cabin crew later explained that the man had opened the cabin door, which automatically triggered the deployment of the emergency slide.
Both the man and a female passenger, plus his dog, had exited the jet via the slide.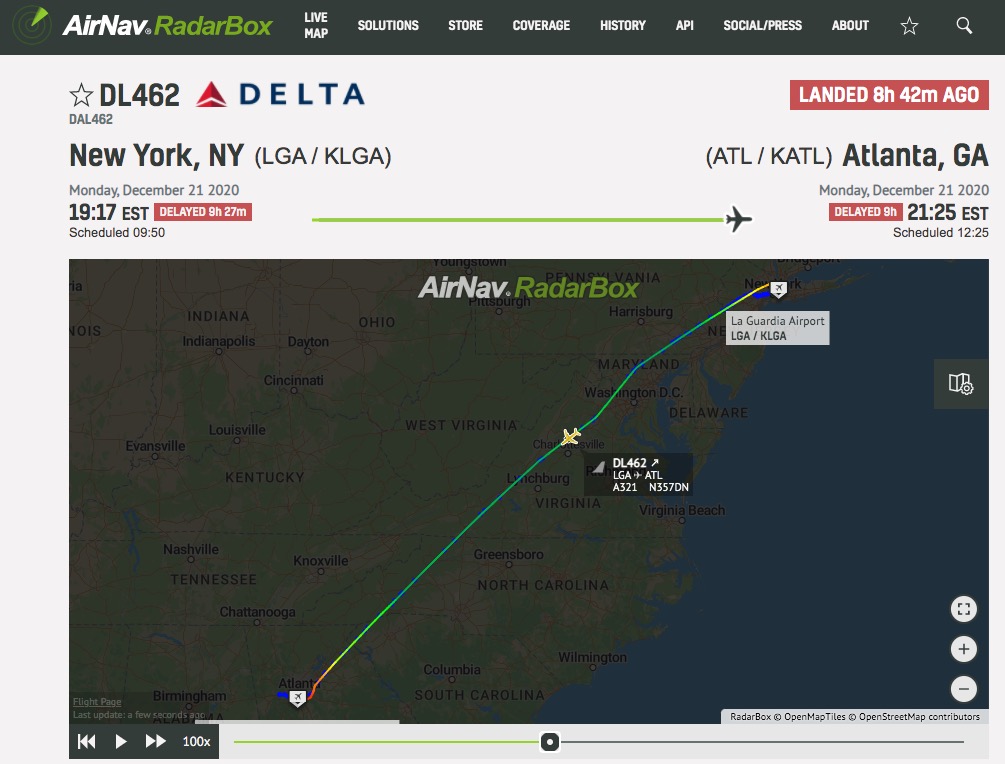 The couple were taken into custody, while the plane returned to the gate.
Travellers deplaned and were accommodated on other flights.