A British Airways Boeing 747-400 parked at Castellon Airport caught fire.
The Boeing 747-400 (reg. G-CIVD, One World livery) suffered important damages.
The fire broke out right behind the cockpit.
Firefighters from Castellón airport managed to extinguish the fire in an aircraft.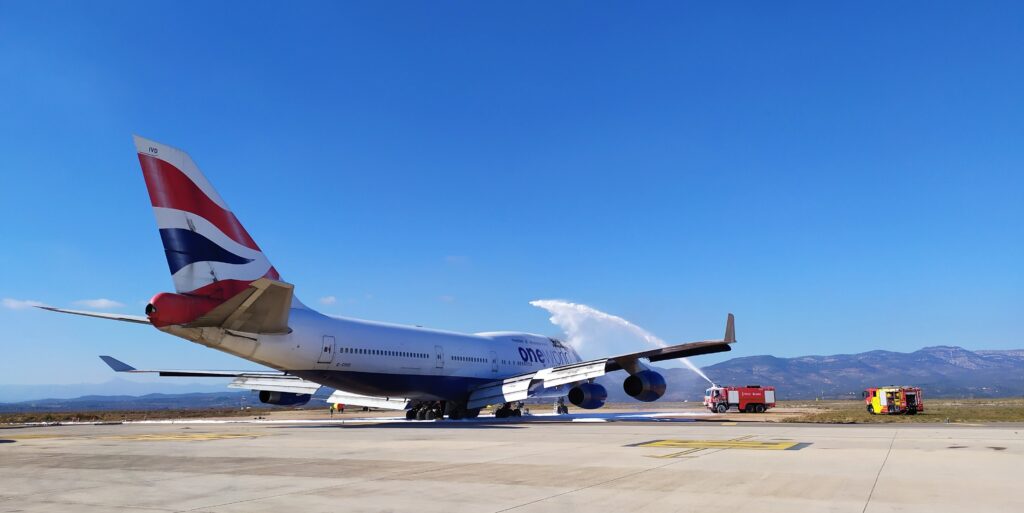 There have been no injuries and the fire is already confined.
AIRLIVE TV