A Lufthansa Cargo Boeing 777-200 freighter returned back to Frankfurt after the crew declared Mayday due to unreliable airspeed. The crew reported an altitude issue.
The Luftansa Cargo Boeing 777F, with registration D-ALFG, was operating flight GEC-8402 from Frankfurt Airport, Germany to Shanghai Pudong International, China. The crew declared Mayday, reporting unreliable airspeed, when the aircraft was in the initial climb out of Frankfurt.
After that, the crew inquired altitude reading with the Frankfurt ATC. The traffic controller responded that the altitude was 200 feet. However, the crew reported that their standby altimeter was indicating 6100 feet.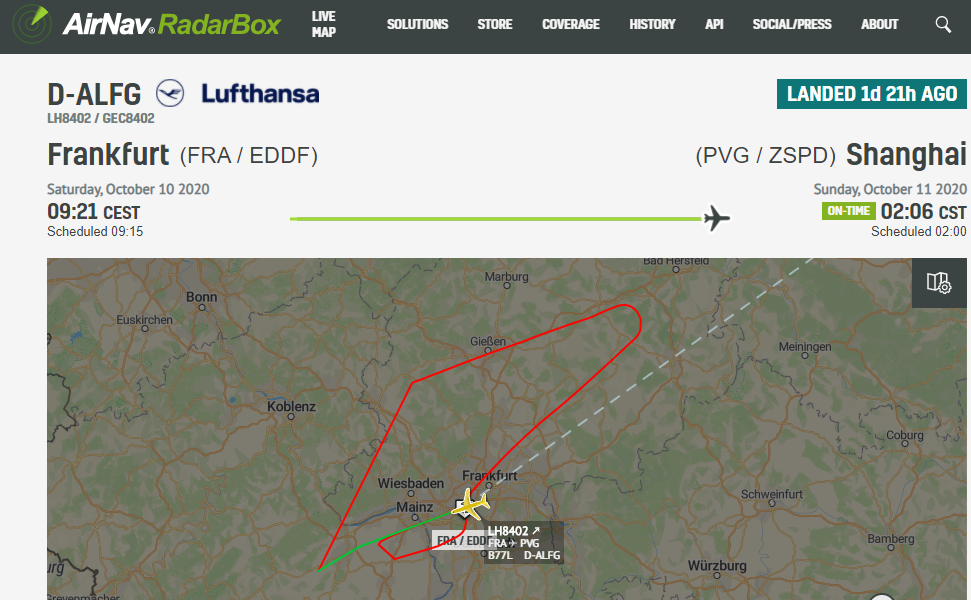 The crew also reported that they should be at around 6200 feet after the GPS reading indicated the altitude.
Subsequently, the crew decided to return back to Frankfurt and requested to dump fuel. The aircraft ten started to dump fuel and returned back to its hub. The aircraft made a safe landing some 65 minutes after departure.
According to ADS-B data transmitted by the freighter, the aircraft did not climb above 250 feet throughout its entire flight.
Feature Image: "Lufthansa Cargo"