Three people were injured after a World War II-era plane crashed in Stockton on Saturday evening, according to the San Joaquin County Sheriff's Office.
Authorities said the plane crashed at around 7:30 p.m. into an irrigation ditch in an open field in the area of Roberts Road and Muller Road.
The Old Glory B-25 "Mitchell" vintage WWII bomber (reg. N7946C) was badly damaged.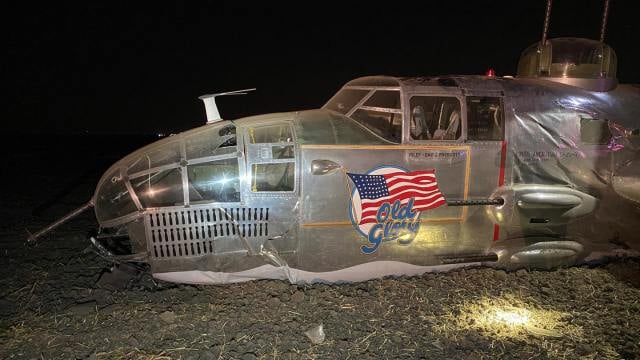 Two of the three people were taken to the hospital for non-life-threatening injuries, according to deputies. The other person did not need hospital treatment.
Investigators said the cause of the crash was a mechanical failure.