A Silverstone Cargo plane has crash-landed at the Aden Abdulle Airport in Mogadishu.
Silverstone Air Fokker 50 (reg. 5Y-MHT) supposed to fly to Beledweyne was damaged when it veered off runway impacting a perimeter wall at Mogadishu Intl Airport, Somalia.
Photos of the crash show the plane of make Fokker 50 show the wreckage lying on part of the airport's perimeter wall.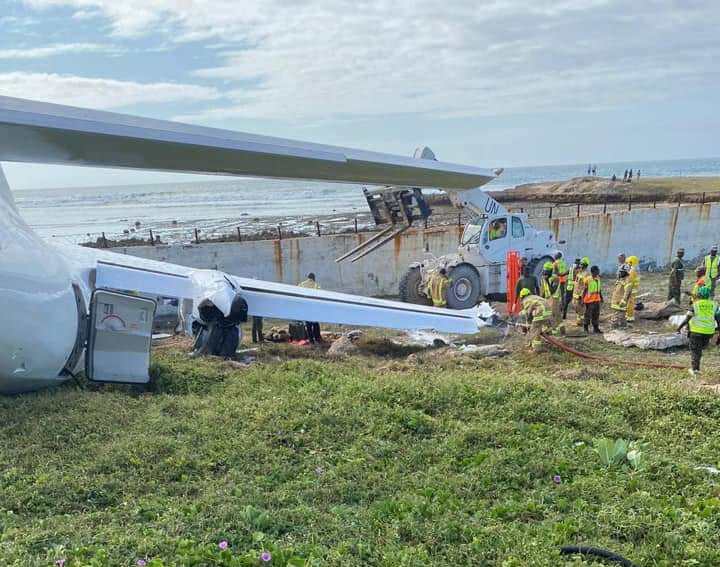 There were no casualties.
The forward section of the aircraft was cut off while the rest of the Fokker 50 was loaded on a flatbed truck for removal.