Russian opposition figure Alexei Navalny is unconscious in hospital with suspected poisoning, his spokeswoman has said.
The anti-corruption campaigner fell ill during a flight and the plane made an emergency landing in Omsk, Kira Yarmysh said, adding that they suspected something had been mixed into his tea.
A hospital source confirmed treatment for poisoning to the Tass news agency.
"During the flight, he felt ill. The plane made an urgent landing in Omsk. Alexei has toxic poisoning. Right now we are going to hospital."
She added: "We suspect that Alexei was poisoned by something mixed into [his] tea. It was the only thing he drank since morning.
"Doctors are saying that the toxic agent absorbed faster through the hot liquid. Right now Alexei is unconscious."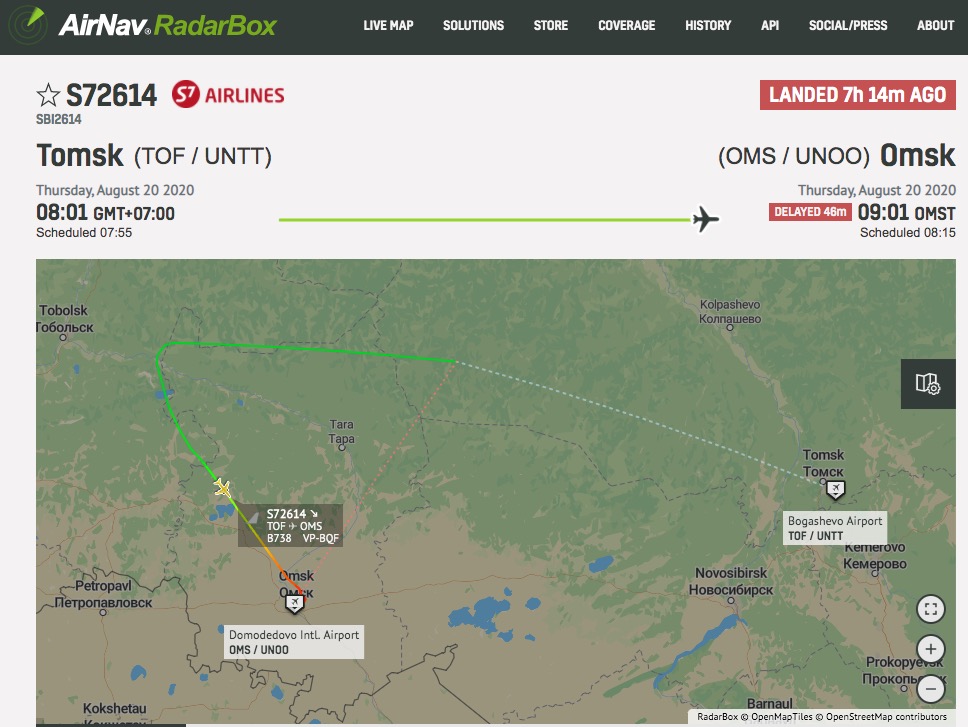 Alexei Navalny was on board S7 Airlines #S72614. The Boeing 737-800 started to divert to Omsk about one hour into flight.