An Ethiopian Airlines cargo plane caught fire at the Shanghai Pudong International Airport on Wednesday afternoon.
Fire broke out from the tail of the Boeing 777-200 aircraft around 4pm and developed rapidly. The cabin roof near the tail was burnt through and the plane became engulfed in heavy smoke.
The Shanghai Fire Control Bureau said 18 fire engines had been dispatched to put out the fire and there were no reports of injuries.
The bureau said the incident happened at 3:57pm and firefighters were deployed from five stations in nearby towns, including Chuansha, Huinan and Zhuqiao.
AIRLIVE TV
The plane was berthed near a boarding bridge at the airport at the time. It was due to take off at 4:51pm.
Ethiopian Airlines statement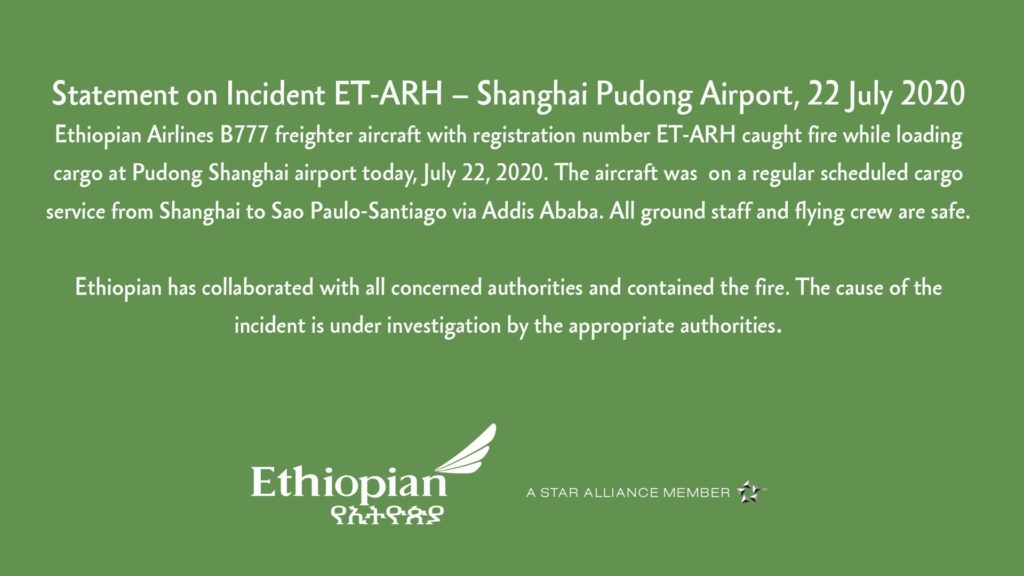 The airline said the Civil Aviation Administration of China and the Shanghai Airport Authority had begun an investigation.