A plane carrying aid to the flood victims in Beledweyne and other parts of the region has crashed in Beledweyne, the regional capital of Hiran region, Somalia.
The plane crashed at Beledweyne airport, carrying aid from Djibouti
The three crew members were rescued.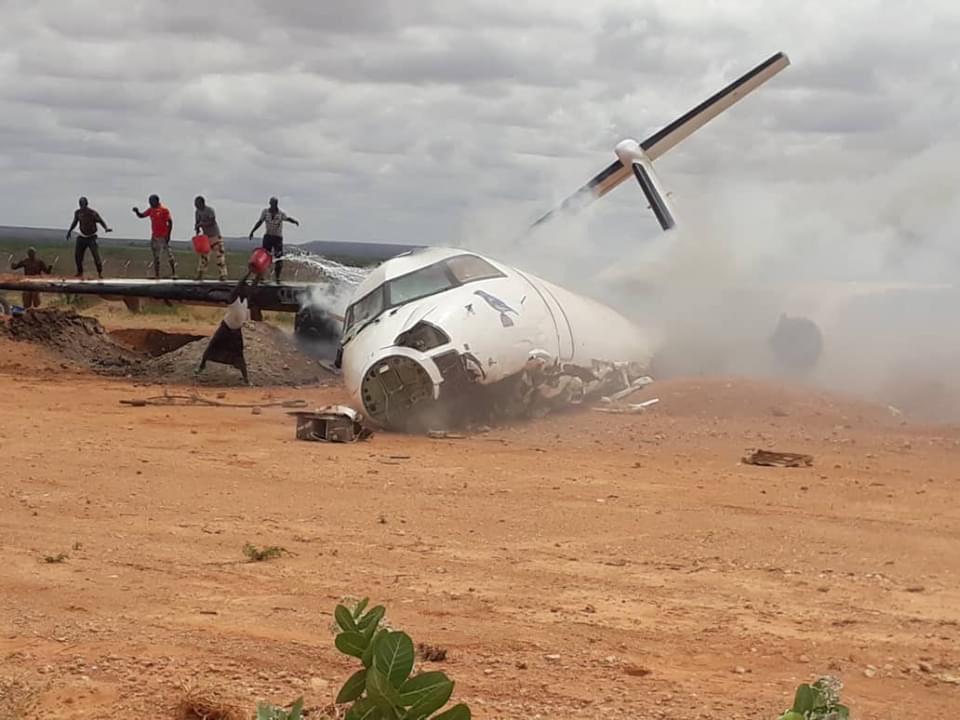 According to local sources the aircraft ID was 5Y-VVU, a 1999 built DHC-8-400 operated by Blue Bird Aviation.
AIRLIVE TV