Norwegian flight to Nice, France returned to Stockholm Arlanda due to a bomb threat.
The aircraft flight #DY4321 has just returned to Stockholm Arlanda due to a bomb threat received.
The air craft involved is a Boeing 737-800 (reg. LN-NIH).
According to the Swedish Sveriges Television AB (SVT), the plane was carrying several members of the Swedish swimming team, who were meant to take part in a competition.
AIRLIVE TV
Please reload the page for updates…
UPDATE 4 Passengers are evacuated 10 by 10.
UPDATE 3 Stairs and bus in place but passengers not allowed to disembark yet.
UPDATE 2 Norwegian confirms that a bomb threat has been made against flight

#

DY4321

from Arlanda to Nice.
UPDATE 1 The national intervention force is on its way to the airport and the plane is parked at the end of the runway.
According to reports, the threat should have come in via telephone via Oslo.
Police confirmed they are working on a threat.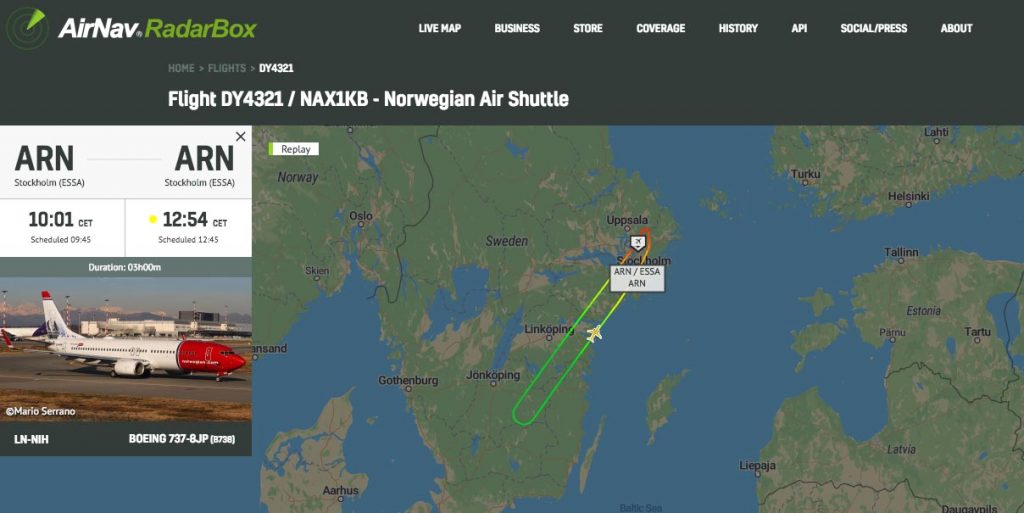 "What I can say is that we work with an airline having received a threat" said Towe Hägg, press officer at the police in Stockholm.