A planned flight from Newark Liberty International Airport to Paris on Monday evening blew multiple tires in an emergency landing at John F. Kennedy International Airport in New York after the plane experienced hydraulic failure, officials said.
Delta Airlines flight #DL20 made a hard landing at JFK, the Port Authority Police union said on Twitter. Smoke was pouring from the 767 plane's brakes and several of its tires blew upon landing, the union said.
"The flight landed without incident and Delta dispatched an alternate aircraft to continue the flight to Paris-Charles de Gaulle," Delta Airlines said in emailed statement. "The safety of Delta's customers and crew is always our top priority."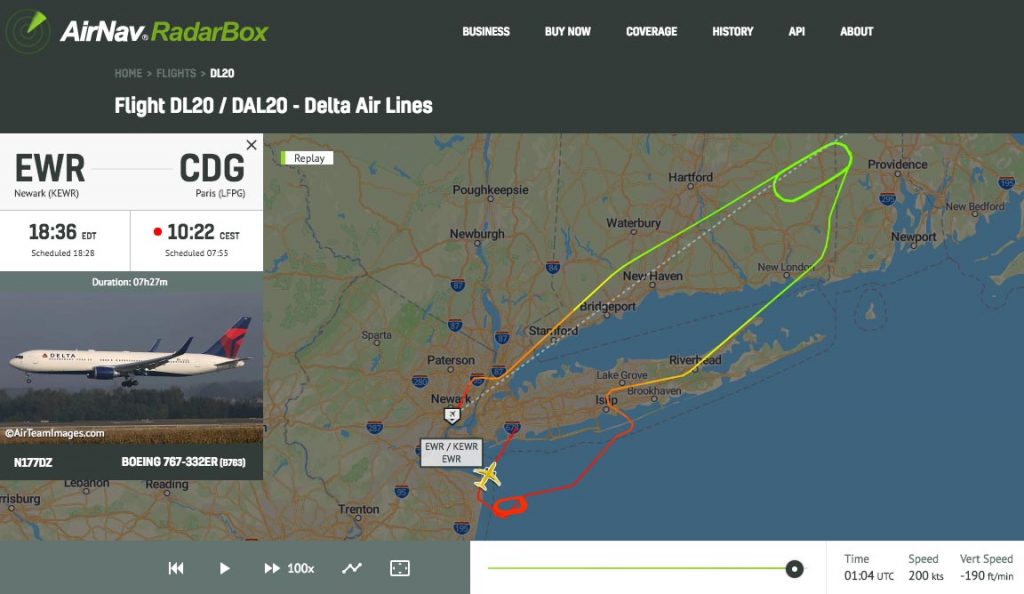 The plane, which has 205 passengers aboard, departed Newark at 6:28 p.m. and landed at JFK at 8 p.m, according to Delta. The flight diverted specifically to Kennedy because it had an aircraft to swap if needed.
The delayed flight didn't take off from Kennedy for more than 7 hours – at 3:13 a.m. It's scheduled to touch down at Paris' Charles de Gaulle Airport Airport at 3:57 p.m. local time (9:57 a.m. Eastern Daylight Time).