Xiamen Airlines Boeing 737-800 crash landed at Manila Airport.
Please reload the page for updates…
UPDATE 6 The Boeing 737-800 was removed – runway 06/24 reopened.
UPDATE 5 The Boeing 737-800 is still not removed – runway closure extended up to 0500 Saturday local time.
UPDATE 4 New daylight pictures show Xiamen Airlines Boeing 737-800 lost its left engine and main gear during crash landing.
UPDATE 3 Xiamen Airlines says all 165 passengers on-board the plane MF8667, which crash landed 23:55 local time in Manila airport, evacuated safely after the emergency incident. The airline says no injures have been reported.
UPDATE 2 According to preliminary reports, several passengers have been injured.
UPDATE 1 Some flights are diverted to Clark International Airport.
Flight #MF8667 from Xiamen circled Manila for about one hour before aborting landing. On second attempt at 15:55 UTC, the Boeing 737-800 skidded off the runway 24.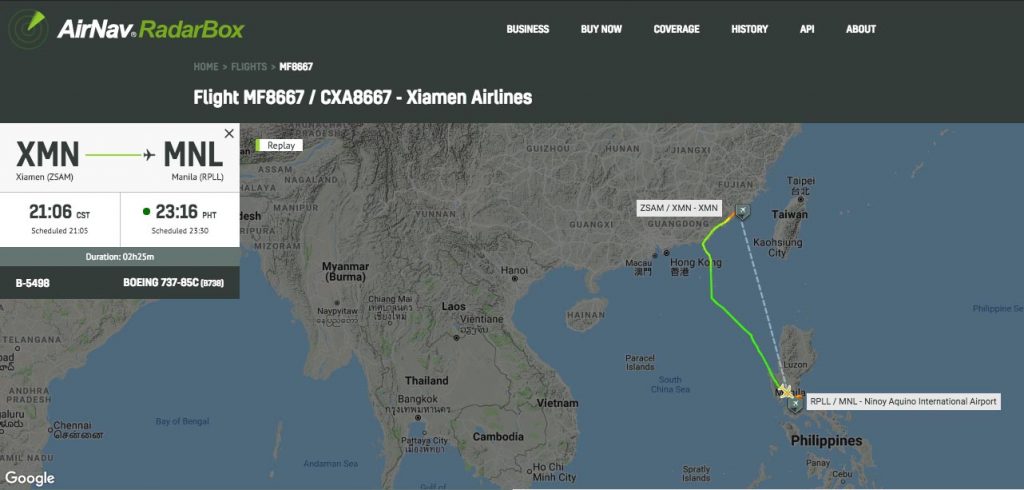 The damages look to be serious as the left engine detached the wing of the Boeing 737-800 (reg. B-5498).
Weather conditions
Visibility: 4500 m
Few clouds at a height of 1800 ft, Cumulonimbus
Broken clouds at a height of 2000 ft
ATC during incident (file video of HKG)
Runway 13 is still open and Emergency evacuation on-going.