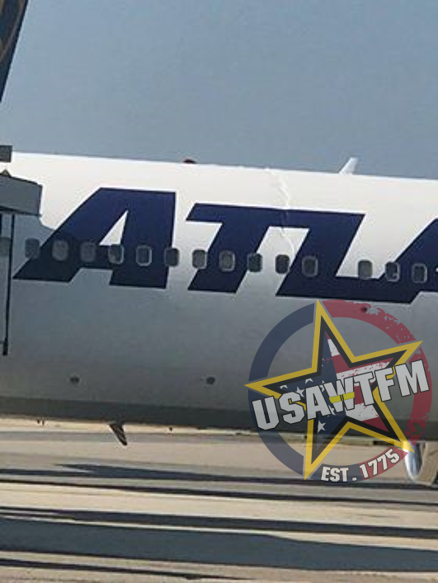 (c) Facebok/usawtfmAtlas Air Boeing 767-300 sustained a cracked fuselage, and fixtures were ripped form the cabin overhead when it had a hard landing at Portsmouth International Airport at Pease, New Hampshire, USA.
Atlas Air flight 8601 on route from Portsmouth International Airport (PSM) to Colorado Springs Airport (COS) with redeploying troops from middle east on-board had a stop over at Frankfurt Airport in Germany, Flight made a hard landing at Portsmouth Airport (PSM) at 04:53 Local Time on 28 July 2018.
No passengers were injuries during this incident.