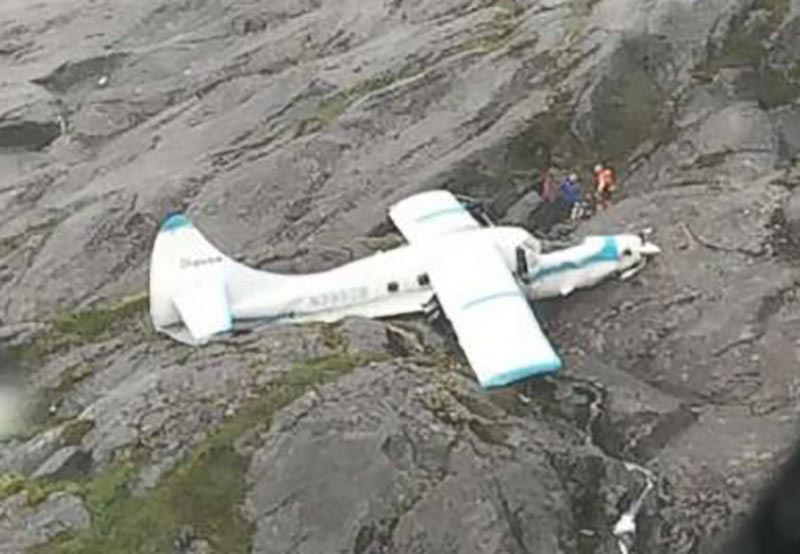 Two Coast Guard Air Station Sitka MH-60 Jayhawk helicopter crews rescued 11 people after a floatplane crashed 39 miles south southwest of Ketchikan, Alaska, on Prince of Wales Island, Tuesday.
The Jayhawk crews arrived on scene, and were able to safely hoist all 11 people from the side of a mountain, approximately 2,000 feet in elevation. The Jayhawk crew then took them to a staging area established by Temsco Helicopters Inc., for further transfer to Ketchikan by Temsco helicopters. All were reported to have minor injuries, but otherwise in good condition.
Coast Guard Sector Juneau command center watchstanders received a call from the pilot of a Dehaviland DHC-3 aircraft stating that the plane crashed on Prince of Wales Island, on the west side of Mount Jumbo. Sector Juneau watchstanders quickly directed the launch of two Jayhawk helicopter crews.
Weather at the time of the incident was approximately two-mile visibility, three miles of ceiling, broken clouds at 1,200 feet, overcast at 1,700 feet and 58 degrees.
AIRLIVE TV