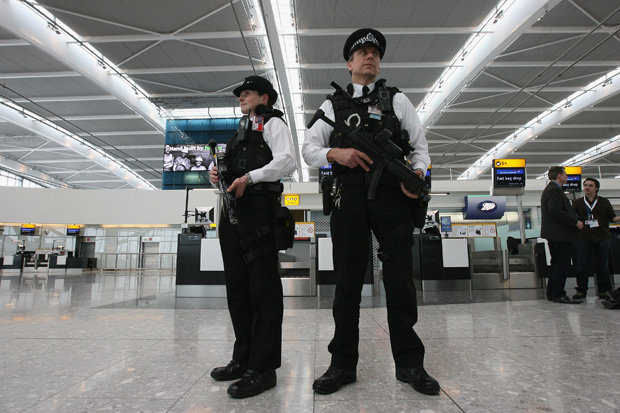 A man from Finland was stopped from boarding a plane at Heathrow Airport and arrested under the Terrorism Act.
The 29-year-old was stopped by police at the airport at 11.05pm on Sunday (June 10) as he attempted to get on a connecting flight.
The man was arrested on suspicion of preparation of a terrorist act and is being held under the Terrorism Act at a south London police station.
Counter terrorism detectives were granted a warrant to continue to detain the man on Tuesday (June 12). He can be held in custody without being charged until around 11pm on Sunday (June 17), at which point he must be either charged or released.
AIRLIVE TV
In a statement, Scotland Yard said his arrest "does not relate to offences at the airport". Detectives from the Met Police Counter Terrorism Command have arrested a man on suspicion of preparation of terrorist acts contrary to section 5 of the Terrorism Act 2006," the Met Police said."