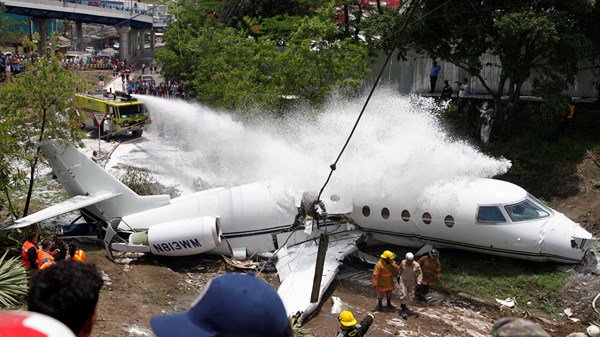 A company jet crashed off the runway Tuesday, almost splitting in two, when it landed at Toncontin International Airport near the Honduran capital of Tegucigalpa.
All six people aboard – four passengers and two crew members – survived. One of the passengers and a crew member sustained extensive injuries.
The accident occurred around 11 a.m. local time, according to the Honduran Civil Aviation Agency. Operations at the airport were briefly interrupted but were fully restored later Tuesday.
The four passengers are employees of the Austin-based pawn store company EZCORP, according to company spokesman Jeff Christensen.
"Thank God there are no reported human losses, the wounded are stable and cared for," Honduran President Juan Orlando Hernández said after the crash.