SpaceX cleared for second Starship and Super Heavy launch test.
The second test flight for SpaceX's Starship rocket has now been given the all clear by the Federal Aviation Administration (FAA).
The FAA said in a statement that it "has given license authorization for the second launch of the SpaceX Starship Super Heavy vehicle."
The two-hour launch window opens on Saturday, November 18 at 7:00 a.m. CT, 8:00 am ET, 13:00 UTC.
Watch Starship's second integrated flight test → https://t.co/bJFjLCiTbK https://t.co/cahoRQ72lm

— SpaceX (@SpaceX) November 18, 2023
COUNTDOWN
All times approximate
HR/MIN/SEC EVENT
02:00:00 SpaceX Flight Director conducts poll and verifies GO for propellant load
01:37:00 Booster LOX (liquid oxygen) load underway
01:37:00 Booster fuel load (liquid methane) underway
01:17:00 Ship fuel load (liquid methane) underway
01:13:00 Ship LOX load underway
00:19:40 Raptor begins engine chill on booster and ship
00:00:10 Flame deflector activation
00:00:03 Raptor ignition sequence begins
00:00:00 Launch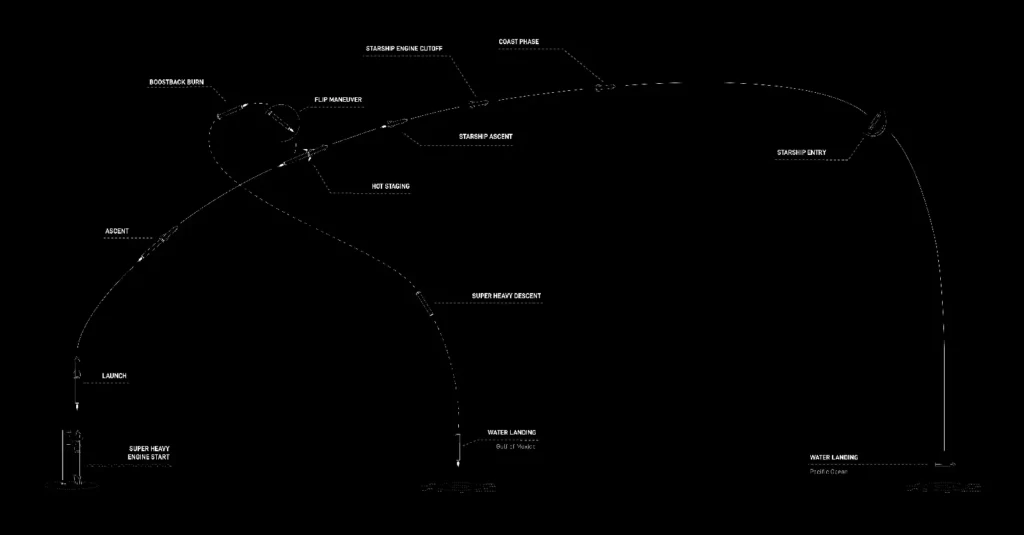 HR/MIN/SEC EVENT (IF ALL GOES ACCORDING TO PLAN)
00:00:02 Liftoff
00:00:52 Max Q (moment of peak mechanical stress on the rocket)
00:02:39 Booster MECO (most engines cut off)
00:02:41 Hot-staging (Starship Raptor ignition and stage separation)
00:02:53 Booster boostback burn startup
00:03:47 Booster boostback burn shutdown
00:06:18 Booster is transonic
00:06:30 Booster landing burn startup
00:06:48 Booster landing burn shutdown
00:08:33 Starship engine cutoff
01:17:21 Starship entry
01:28:43 Starship is transonic
01:30:00 An exciting landing!