After splashing down safely in a SpaceX Dragon spacecraft off the coast of Jacksonville, Florida early Monday morning, NASA's SpaceX Crew-6 completed the agency's sixth commercial crew rotation mission to the International Space Station.
NASA astronauts Stephen Bowen and Woody Hoburg, as well as UAE (United Arab Emirates) astronaut Sultan Alneyadi and Roscosmos cosmonaut Andrey Fedyaev, returned to Earth at 12:17 a.m. EDT. Teams aboard SpaceX recovery vessels retrieved the spacecraft and its crew. After returning to shore, the crew will fly to NASA's Johnson Space Center in Houston.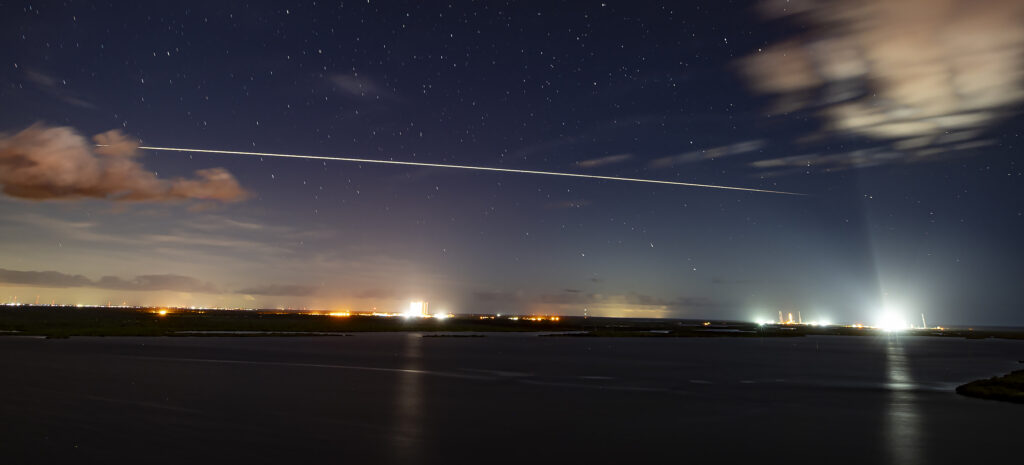 "After spending six months aboard the International Space Station, logging nearly 79 million miles during their mission, and completing hundreds of scientific experiments for the benefit of all humanity, NASA's SpaceX Crew-6 has returned home to planet Earth," said Administrator Bill Nelson. "This international crew represented three nations, but together they demonstrated humanity's shared ambition to reach new cosmic shores. The contributions of Crew-6 will help prepare NASA to return to the Moon under Artemis, continue onward to Mars, and improve life here on Earth."
The Crew-6 mission lifted off at 12:34 a.m. EST March 2, 2023, on a SpaceX Falcon 9 rocket from NASA's Kennedy Space Center in Florida. About 25 hours later, Dragon docked to the Harmony module's space-facing port. On May 6, the crew completed a port relocation maneuver to the Earth-facing port ahead of the arrival of a SpaceX Dragon cargo spacecraft carrying new solar arrays, science investigations, and supplies to the orbiting laboratory. The crew undocked from the space station at 7:05 a.m. Sunday, to begin the trip home.
Bowen, Hoburg, Alneyadi, and Fedyaev traveled 78,875,292 miles during their mission, spent 184 days aboard the space station, and completed 2,976 orbits around Earth. The Crew-6 mission was the first spaceflight for Hoburg, Alneyadi, and Fedyaev. Bowen has logged 227 days in space over four flights.
Throughout their mission, the Crew-6 members contributed to a host of science and maintenance activities and technology demonstrations. Bowen conducted three spacewalks, joined by Hoburg for two, and Alneyadi for one, preparing the station for and installing two new IROSAs (International Space Station Roll-Out Solar Arrays) to augment power generation for the station.
This was the fourth flight of the Dragon spacecraft, which was named Endeavour by retired NASA astronauts Bob Behnken and Doug Hurley on its first voyage for the agency's SpaceX Demonstration Mission 2. The spacecraft will return to Florida for inspection and processing at SpaceX's refurbishing facility at Cape Canaveral Space Force Station, where teams will inspect the spacecraft, analyze data on its performance, and prepare it for its next flight.