US authorities scrambled fighter jets to intercept an unresponsive aircraft that violated the airspace over the Washington DC area.
The United States scrambled F-16 fighter jets in a supersonic chase of an aircraft with an unresponsive pilot that violated airspace around Washington D.C. and later crashed into the mountains of Virginia, officials said.
No survivors were found at the crash site, Virginia state police said.
The jet fighters created a sonic boom over the U.S. capital as they pursued the errant Cessna Citation, officials said, causing consternation among people in the Washington area.
Four people were onboard the Cessna Citation, a source familiar with the matter said. The Cessna appeared to be flying on autopilot, another source familiar the matter said.
The U.S. military attempted to contact the pilot, who was unresponsive, until the Cessna crashed near the George Washington National Forest in Virginia, North American Aerospace Defense Command (NORAD) said in a statement.
"The NORAD aircraft were authorized to travel at supersonic speeds and a sonic boom may have been heard by residents of the region," the statement said, adding that NORAD aircraft also used flares in an attempt to the pilot's attention.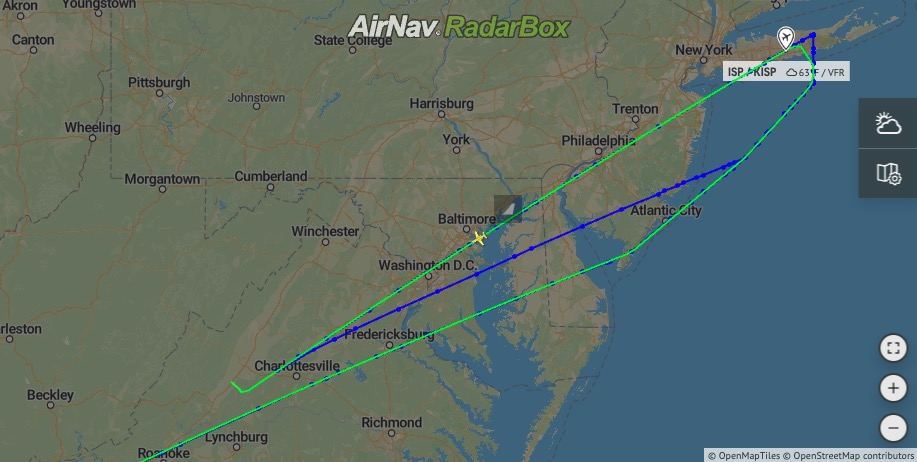 After several hours first responders reached the crash site but found no one alive, the Virginia State Police said in a statement.
Encore owner John Rumpel told the Washington Post his daughter, a grandchild and her nanny were on board.