The man, 42, reportedly tried to transport the alligator from Germany to Singapore.
A live albino alligator was allegedly recovered from an American man's suitcase in Germany last month and the reptile is reportedly on the road to recovery.
The three-foot-long alligator was detected at the Munich Airport in late September with one of the airport's security checkpoint X-ray machines, according to a report by Süddeutsche Zeitung, a German newspaper.
Custom officials reportedly found the alligator wrapped in cling film when they opened the suitcase.
AIRLIVE TV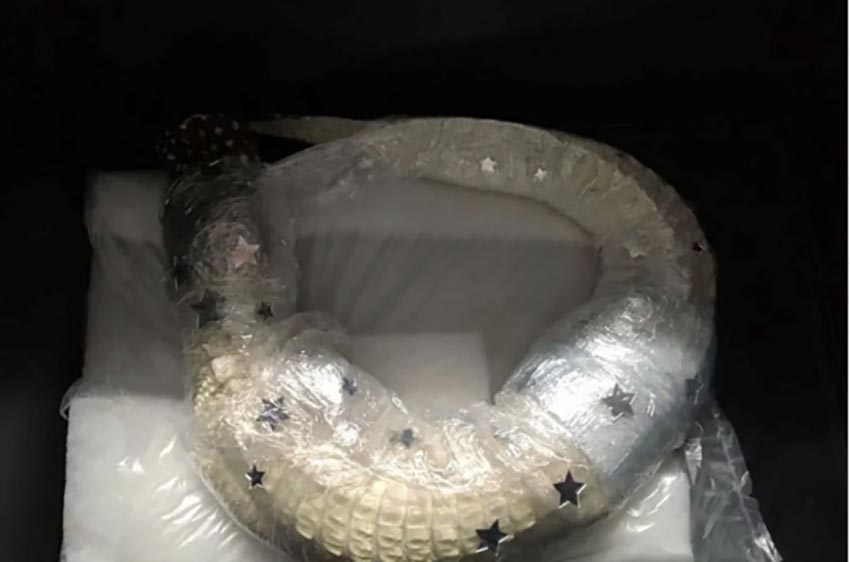 Proceedings are being initiated against the 42-year-old man for the alleged offense that took place on Sept 25, said Munich's main Customs office in a statement on Oct 13.
After the alligator was discovered, the Customs officers and a veterinarian freed the animal. It received treatment and is currently being kept and cared for at a reptile sanctuary.