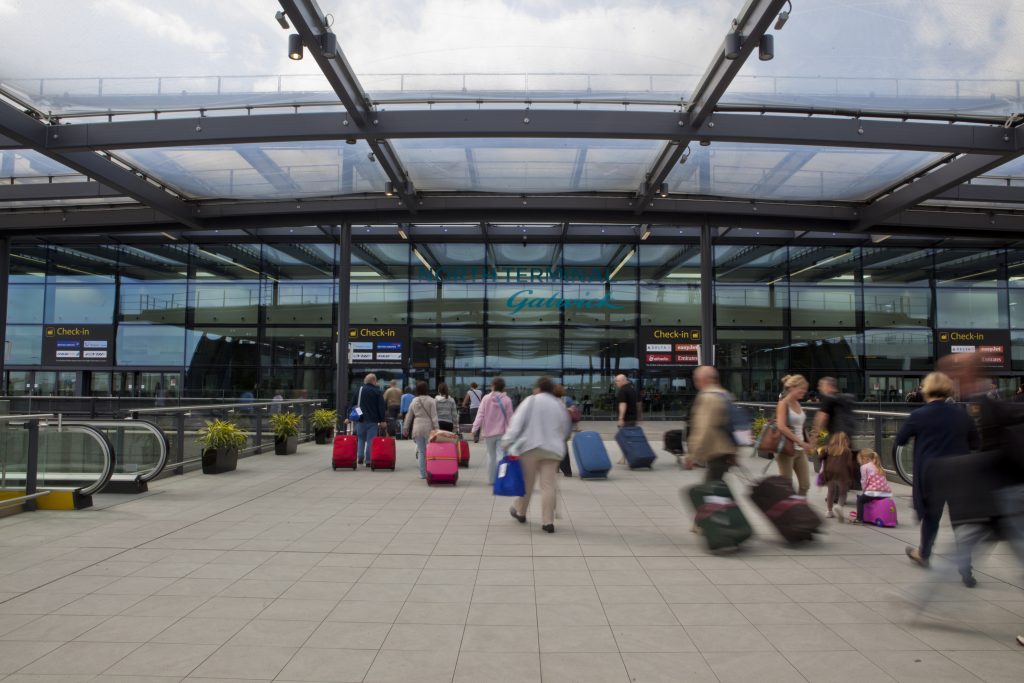 Passengers were evacuated from Gatwick Airport baggage area after a suspected knifeman was spotted in the terminal.
Passengers were evacuated from the luggage zone because of a knife-wielding man, according to two people on the scene.
It is believed the man, who was apparently carrying two blades, was arrested just after the evacuation took place at around 2am.
Gatwick Airport confirmed there had been a temporary evacuation at its south terminal baggage reclaim area, following a police incident.
AIRLIVE TV