https://www.youtube.com/watch?v=nEKysUZUgFM
Passenger Latsamy McAdoo from Miami was travelling from Bangkok to Koh Samui when she found out that she had the entire plane to herself.
She was visiting family in Thailand and expected the plane to be full as it usually is – but this time it was empty.
In a video from January this year, which she shared on social media, Latsamy is seen dancing through the aisles.
AIRLIVE TV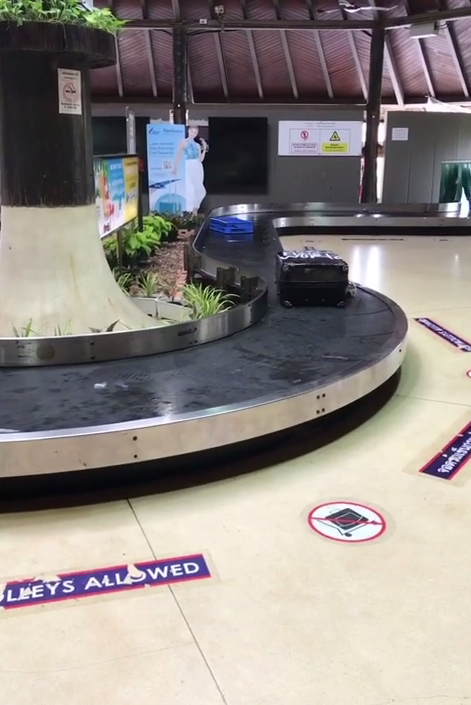 Picking up luggage is also a breeze, however, as Latsamy's bag is the only one in the hold.
Latsamy said: "It was an early morning flight so I was a bit out of it.
"I boarded first because I had a business seat and was looking at my phone so I only noticed when a flight attendant shut the door and no other passengers were on board.
"I asked if she was shutting the door due to rain as it was a flight without a jet but she stated no, they were done with boarding.