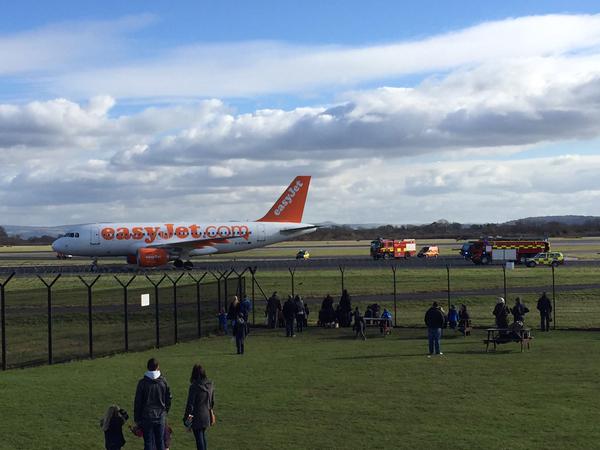 The easyJet aircraft G-EZFB after returning back to Manchester / from twitter: @daveb257
easyJet flight U21877 from Manchester Airport to Bilbao had departed at 13:19 which then straight after departure then squawked 7700 (general emergency).
The flight returned to Manchester airport and was followed from the runway back to the terminal building by fire crews which then the passengers had disembarked and looked after in the departures lounge.
easyJet released a statement in a numerous number of tweets to @airlivenet with the reason as to the return to Manchester.
AIRLIVE TV
The statement released by @easyjet on twitter to @airlivenet