Following the loss of a MQ-9 Reaper, US military released footage of the mid-air collision.
The Reaper drone and two SU-27 Flanker jets were operating over international waters over the Black Sea
US military said the Russian jets intentionally flew in front of and dumped fuel in front of the unmanned drone then one of the jets then damaged the propeller of the Reaper.
The published footage was taken from a camera on the drone's underside and shows two different passes taken by the jets.
AIRLIVE TV
After the collision, the video stream was lost with the drone for a moment.
When the video feed resumed, you can see the damage caused to the propellers of the MQ-9 Reaper.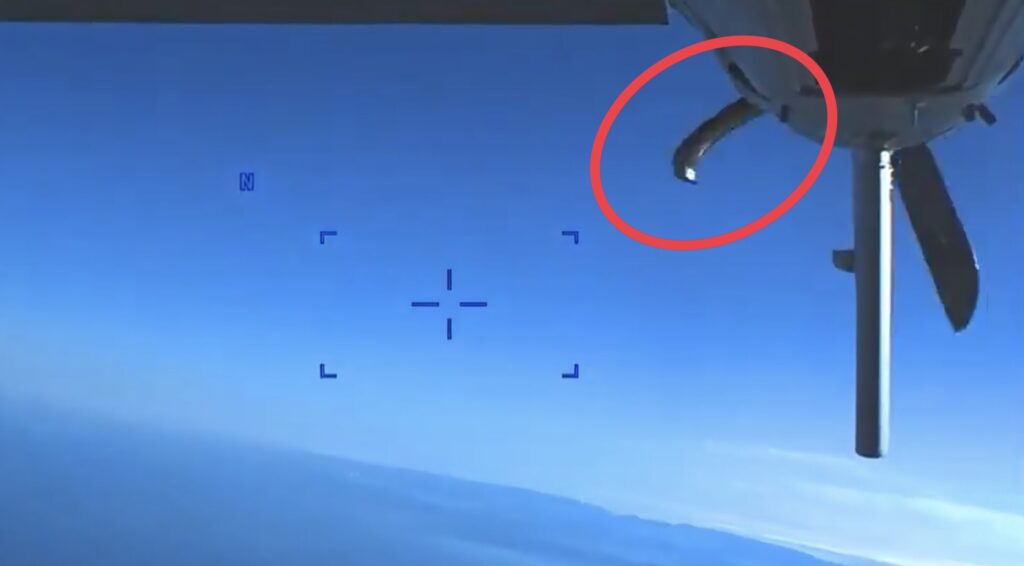 The General Atomics MQ-9 Reaper is an unmanned aerial vehicle capable of remotely controlled or autonomous flight operations, developed by General Atomics Aeronautical Systems primarily for the United States Air Force.