F-35B Lightning aircraft belonging to 207 Squadron recently departed from RAF Marham to embark onboard HMS Queen Elizabeth.
Once the F-35B Lightning aircraft arrived on board the carrier, they proceeded to engage in a series of Carrier Qualifications, which are essential training exercises for naval aviators designed to ensure that they possess the necessary skills to operate effectively in the demanding and often perilous environment of carrier-based aviation.
HMS Queen Elizabeth is now embarking on a month-long training cruise. The aircraft carrier was recently at Glenmallan in Scotland, where it restocked its ammunition supply.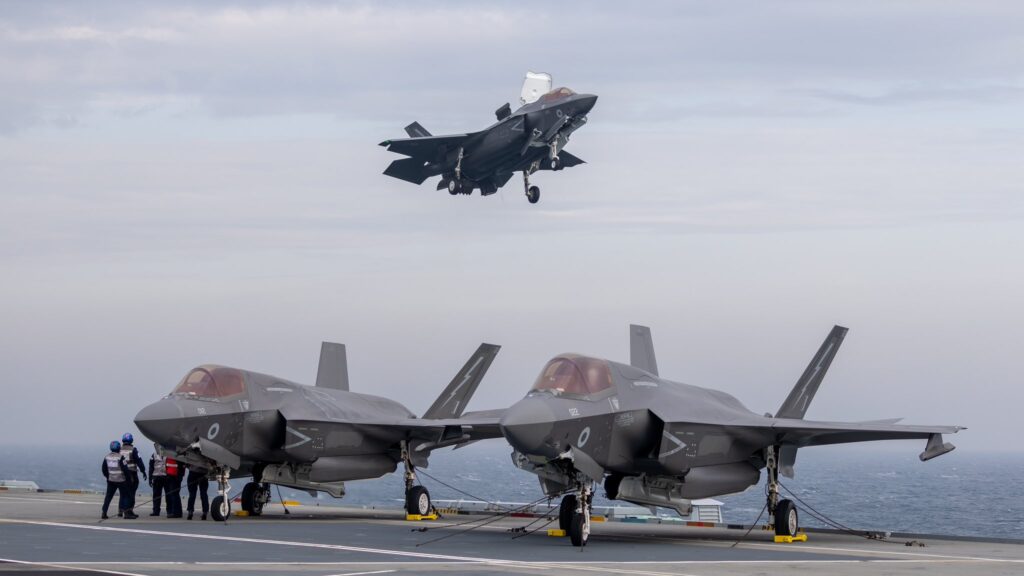 During the cruise, the crew will have the opportunity to work with highly advanced F-35 fighter jets, an experience that will further enhance their skills and knowledge.