An UAV with a clear message to Russians flew in East of Ukraine.
According to several flight tracking websites including RadarBox.com a drone flew East of Ukraine this afternoon.
The flight was about 30 km of Kherson, 15 km from Mykolaiv.
According to data, the drone was a Bayraktar TB2 with 60 kts ground speed, back from a mission.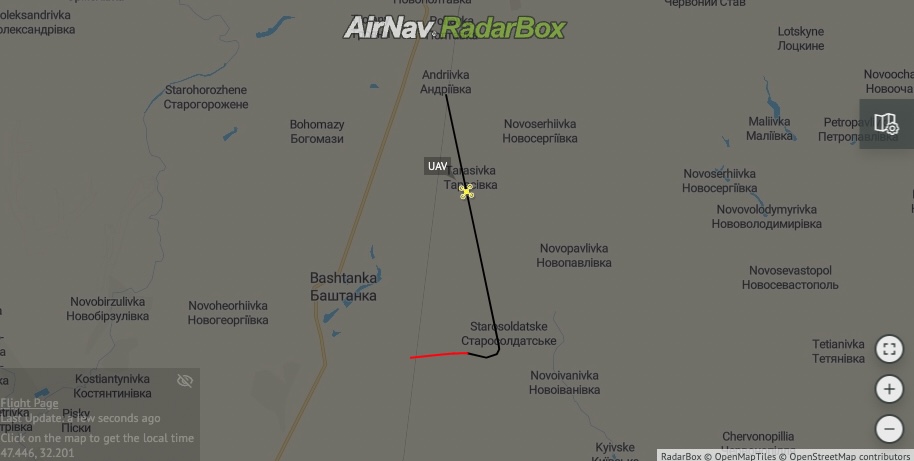 The Bayraktar TB2 is a medium-altitude long-endurance unmanned combat aerial vehicle capable of remotely controlled or autonomous flight operations. It is manufactured by the Turkish company Baykar Makina Sanayi ve Ticaret A.Ş.
Ukraine has bought more than 20 Bayraktar TB2 armed drones from Baykar in recent years and ordered a further 16 on January 27.