Vulcan bomber at Wellesbourne airfield has just overshot the runway during a hot taxi run. Almost made it to the road.
A Vulcan bomber has run off a runway at an airfield in Warwickshire, narrowly avoiding a local road.
Warwickshire Police said Stratford Road was closed near Wellesbourne Mountford Airfield after the incident on Friday.
The heritage aircraft, based at Wellesbourne, is not airworthy, but was due to taxi down the runway at a public event on Sunday.
#Vulcan watch until the end.
Not my filming. pic.twitter.com/R2dp7a7yOF

— Husky pilot (@PilotHusky) September 16, 2022
That has been cancelled, the group behind it said "due to "ongoing recovery work".
The XM655 Maintenance and Preservation Society, which looks after the aircraft, said while it was "largely undamaged" a lot of inspection work needed to be carried out.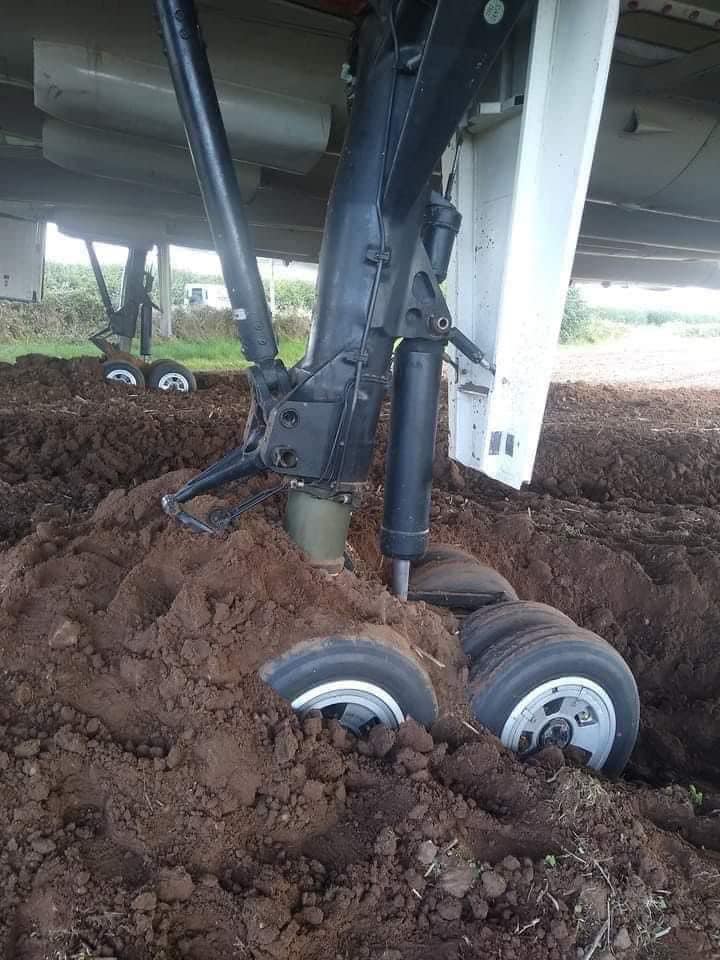 "Due to a malfunction of a piece of equipment in the cockpit, the aircraft remained at full power for approximately two seconds longer than intended."