Pelosi and her US Air Force jet that took off from Malaysia's capital Kuala Lumpur was escorted into Taiwan by Taiwan Air Force fighter jets.
Pelosi's "SPAR19," a US Air Force-operated Boeing C-40C was escorted into Taiwan by Taiwan Air Force fighter jets.
Nancy #Pelosi arrives in Taiwan pic.twitter.com/wbe2g6RWdc

— Bill Birtles (@billbirtles) August 2, 2022
More than 20 Chinese military planes flew into Taiwan's air defence zone on Tuesday, officials in Taipei said, as US House Speaker Nancy Pelosi began her controversial visit to the self-ruled island that Beijing considers its territory.
Reportedly, several Chinese warplanes flew close to the median line dividing the Taiwan Strait on Tuesday. These jets performed tactical moves of briefly "touching" the strait before returning.
The island's defence ministry said in a statement on Twitter: "21 PLA aircraft … entered #Taiwan's southwest ADIZ on August 2, 2022," referring to the air defence identification zone.
The ADIZ is not the same as Taiwan's territorial airspace but includes a far greater area that overlaps with part of China's own air defence identification zone and even includes some of the mainland.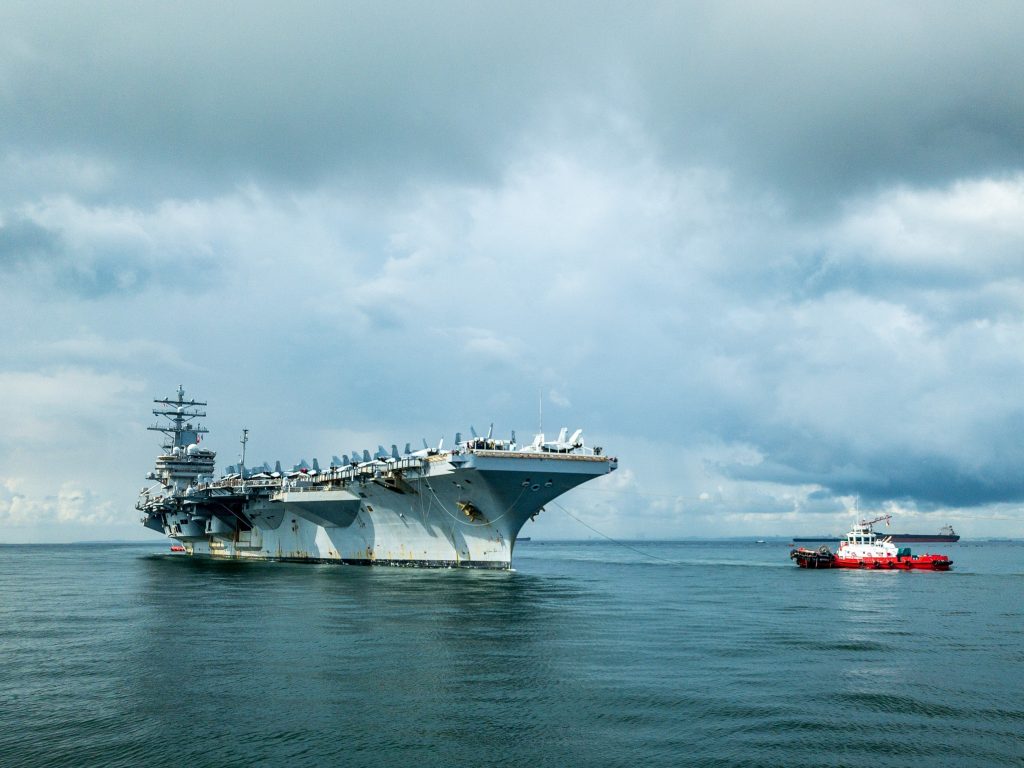 Aircraft carrier USS Ronald Reagan (CVN-76) and big deck amphibious ship USS Tripoli (LHA-7), with Marine F-35B Lighting II Joint Strike Fighters embarked, are operating in the vicinity of Taiwan, on the edge of the South China Sea ahead of a Western Pacific visit from U.S. House Speaker Rep Nancy Pelosi.